Aromatic Curry Evening full of flavour and fun
Last week the residents of Avonpark enjoyed a curry evening in the restaurant with a special menu designed by the communities' new chef.
Roberto, the new chef, laid on a special menu with a selection of Indian dishes designed to tickle the taste buds with rich and aromatic flavours. The menu included slow-cooked lamb rogan josh and lentil dahl with spinach and sweet potato. The meal was accompanied by homemade onion bhajis, fluffy coconut rice, and zesty mango chutney. It was finished with a refreshing yogurt sauce from the local Bath Cheese Company, which is well renowned in the area and beyond.
The event was well attended and the residents dined in the communities conservatory area, part of the main house at Avonpark. The conservatory enjoys magnificent views across the Avon Valley making it an ideal place to dine as the lighter evenings begin. They went on to enjoy drinks on the terrace into the evening.
James Grundy, Village Manager, commented, "I'm delighted to be able to put on a special supper evening for the residents. We've got plans for lots of over events over the next few months."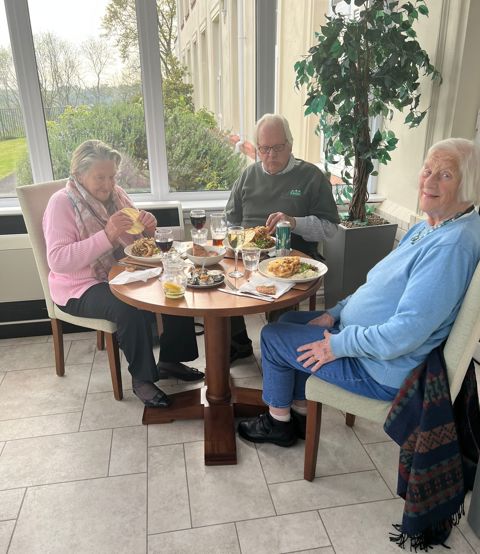 Back to top