Location, location, location!

For Alan and Sue Dunkley location was one of the main reasons they chose to purchase a brand new two-bedroom property at The Polo Field, which is an extension of Lime Tree Village.
"We are an active couple and like to travel, so we wanted to live somewhere with excellent transport links," explained Alan.
"Lime Tree Village is in Dunchurch near the market town of Rugby in Warwickshire, is close to motorways such as the M1, M6 and M45. This gives us quick and easy road access to places such as Coventry, Stratford-upon-Avon and Leamington Spa, as well as Birmingham Airport and East Midlands Airport."
He continued: "What's more we're only an hour away from London on the train here, there is an excellent mainline service from Rugby station."
Alan and Sue were, 77 and 72 respectively, when they decided to downsize after 35 years in Wing, Buckinghamshire, where they owned a large family home and brought up their daughter Maxine.
Alan said: "We were very happy in Wing. I worked in the food industry while Sue was a full time mother. But eventually Maxine grew up, had children of her own and moved to New Zealand. We didn't need a big property anymore and, with our daughter being so far away, wanted to safeguard our future by moving somewhere that had practical care and support close at hand, just in case we needed it in the future."
At Lime Tree Village residents have access to a weekly doctor's surgery as well as 24-hour emergency support. For those who need a little support in later life, first-class care services are also available from an on-site provider. It seemed ideal, but the Dunkleys did not act impulsively.
Over a three-year period they weighed up their options carefully and visited the Dunchurch-based community many times, as well as other retirement village developments in Warwickshire and beyond.
"Work on The Polo Field hadn't even began the first time we visited Lime Tree Village, but as the development took shape it excited us," commented Alan. "We thought the properties looked stylish and beautiful. They were clearly of an outstanding build quality and, we felt, excellent value for money as buyers gained access to the village's extensive range of facilities. These include Cawston House, the historic Edwardian mansion that hosts many of the community's social events and activities."
Alan and Sue, who have been married nearly 50 years, toured The Polo Field and found their dream retirement home. Spacious and splendid, it offered an exceptional level of privacy because the garden was not overlooked, as well as scenic views of Lime Tree Village's grounds.
Alan said: "We have always 'bought new' and The Polo Field was no exception. For obvious reasons new homes are unlikely to need extensive maintenance in the short to medium term, which means less cost and less hassle. Also, when it comes to decorating we like to start with a 'blank canvas', so this was attractive too."
"We spent time in Cawston House talking to Lime Tree Village's existing residents," continued Alan. "Everybody was enormously friendly and welcoming, it felt like a community we wanted to be a part of."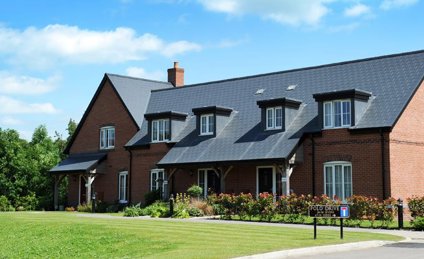 Convinced, the Dunkleys purchased the property in The Polo Field and recently moved in. They are settling in quickly and taking advantage of the local area. "Rugby is great for shopping, we feel that we have everything on our doorstep," added Alan.
Finally, Alan had the following words of advice to other people considering their options in later life: "So far Sue and I love living in a retirement village, but it is important to get a good understanding of the lifestyle before making the move. Make the decision carefully and visit developments you are interested in repeatedly to experience them first hand."
Back to top