Beautiful Christmas decorations, trees and twinkling lights set the scene for a fun-filled festive season at Debden Grange!  Centre-stage had to be claimed by the Lego Christmas scene – a beautiful model Christmas set created by resident Pauline Mackenzie.
Residents enjoyed an evening of Christmas folk songs with tasty mulled wine and plenty of mince pies, huge thanks go out from Village Manager Tom and the team to Chris Bishop for a wonderful performance.
Green Pear Eco made a Christmas visit with their range of eco-friendly products including Christmas gifts such as festive flavoured chocolate and festive scented soy wax.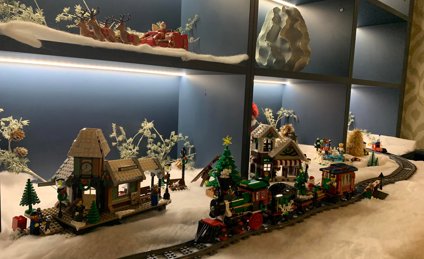 And of course, no Christmas would be complete without a Christmas dinner.  During the week before the big day, residents enjoyed a Christmas meal together, complete with three course traditional Christmas dinner with all the trimmings and some delicious homemade stuffing! 
Village Manager, Tom Lee said, "Our residents and staff really got into the Christmas spirit this year. Only our second Christmas at Debden Grange, we managed to gather (safely) as group throughout December to celebrate the year we had all shared together. On 16th December it was our own residents "Christmas day".  We enjoyed a day all together singing Christmas songs, playing a range of silly games, enjoying a fantastic 3 course dinner followed by an afternoon laughing and joking as one big group. It's times like these that allow us all to reflect on what a year it's been and the importance of family and friends. The sense of community here is great. My staff and the residents all feel very lucky to be here"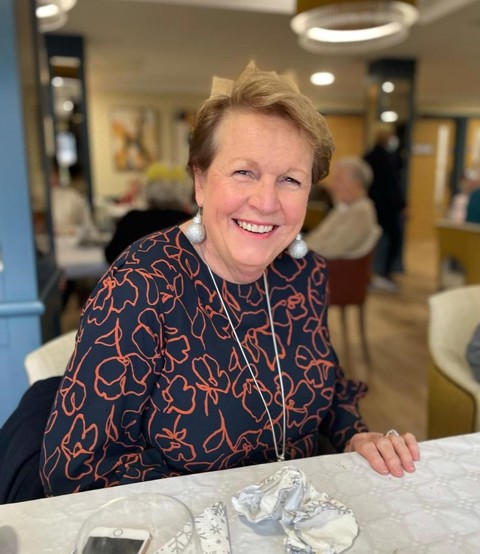 Back to top