A big street party at Debden Grange to celebrate the Queen's Jubilee
everyone to come and enjoy a street party in the village.
Tom Lee, Village Manager, organised a host of activities for residents and the wider community to get involved with. Forte Dance & Performing Arts Studio entertained everyone in the lounge. The dance school is run by the daughter of one of the residents, so lots of local families joined in to watch.
The car park was roped off with stalls and music for a traditional street party. Some residents even sold produce they'd made and decorated the village with homemade bunting. All the residents turned out to join in. Many invited their families and friends as well.
One very patriot resident, Barbara, had her hair dyed red, white, and blue in honor of the celebrations. The on-site hairdresser and beautician were on hand throughout the offering treatments.
Tom commented, "The atmosphere around the community was amazing all weekend, everyone was having a brilliant time. I'm so proud of the community spirit here and the way everyone gets involved here."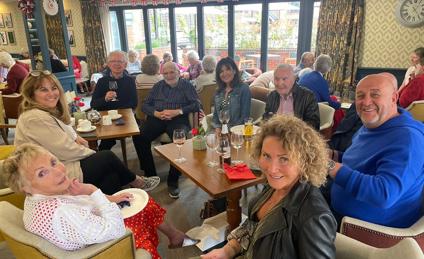 Back to top