We have appointed Patrick Johnson as the new manager at Lime Tree Village, our age-exclusive community on the outskirts of Rugby.
He is now responsible for maintaining our impeccably high standards, both across Lime Tree Village's grounds and in terms of services provided to residents, as well as managing its staff.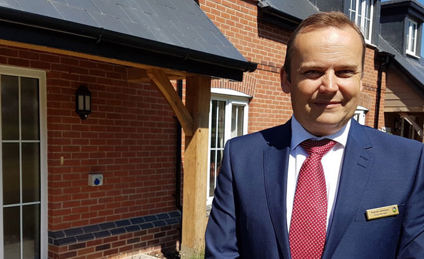 Patrick, 44 will also work closely with Lime Tree Village's residents association and the local community to ensure our village runs smoothly.
Having worked in both holiday and retirement property for over 20 years, Patrick previously spent time in sales management at retirement housing provider Audley as well as numerous residential park home estates and lodge developments throughout the UK. This experience will stand him in good stead in his new role.
"I fell in love with Lime Tree Village after driving through the front entrance and being confronted with the beautiful Cawston House, its sweeping lawns and immaculately kept grounds," comments Patrick. "It is quite simply a lovely retirement location and I can't wait to get started."
"I am sure there will be challenges ahead of me, but the team and residents of Lime Tree Village have been extremely supportive. Retirement Villages is also paying for me to study for my AIRPM qualification in property management, so I am looking forward to expanding my skill set and growing professionally."
Note: AIRPM (Associate of the Institute of Residential Property Management)
Patrick lives in Melton Mowbray and is a proud father of one, recently celebrating the birth of a baby girl.
Back to top