Plans for new integrated retirement community to replace town centre eyesore
Retirement Villages Group (RVG), owned by AXA IM Real Assets, has signed an agreement to acquire a 1.5-acre site in the centre of Tunbridge Wells.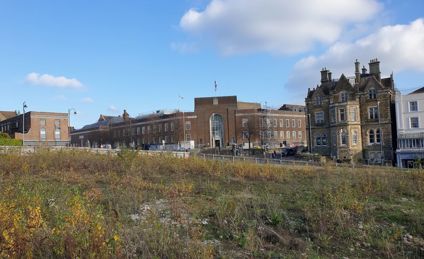 RVG intends to develop a new integrated retirement community on the site of the former ABC Cinema, on Mount Pleasant Road and Church Road. The site has been disused since 2000, with the cinema finally being demolished in 2014. RVG will work with Tunbridge Wells Borough Council and the local community to bring forward a scheme that will deliver much-needed regeneration for this complicated site.  
RVG is proposing to develop between 150-180 apartments, alongside a café, restaurant and wellness facilities available to both residents and the public. In addition, the proposals include plans for retail units fronting Mount Pleasant Road which, combined with this new community, will significantly reactivate this long-dormant location.
There will be an emphasis on creating buildings which reflect the strong local heritage, positioned in attractive open spaces that are integrated with the local community. The scheme will also carry market-leading sustainability credentials, such as a 'whole life net zero carbon' commitment: the most rigorous standard of assessment when looking at a new building's impact on the environment. This means that RVG will not only account for the carbon created in the operation of the building, but it will also deal with the carbon generated during the construction process. This framework sits alongside RVG's goal to provide a 20% net-increase in biodiversity in all of its retirement communities.
A public consultation on the proposals will take place in 2022, with more details to be confirmed in the New Year.


James Ahearne, Development Director at Retirement Villages Group said:
"This site matches our vision for the future of retirement living which is centred on integrated community living close to town and city centres. We will be working closely with the council officers, members and the wider community to secure planning permission and start the work of turning an eyesore into a vibrant community hub."
For further information, please contact:
Back to top