Moving to a new home comes with many challenges. From making the decision to move, to understanding the finances and planning the logistics.

Here at Retirement Villages, we understand the stress of moving and selling your home better than anyone. With more than four decades of experience helping our residents move into active, fulfilling integrated retirement communities, we know exactly how to take the weight off your shoulders when you're looking to make the move.
The stress-free way to sell your home
Thanks to our partnership with Spring, we're able to facilitate a simple, stress-free buying process for anyone choosing a life in one of our villages.
With a mission to revolutionise the way people sell their homes, Spring's home buying service will take care of the purchase process for you.
your property from you directly makes the moving process quicker and easier, with no need for intrusive viewings or time-consuming admin. It also means you can break the property chain to prevent moving delays.
Spring can also manage the property sale for you, working with your chosen estate agent to support the sale of your property so you don't have to.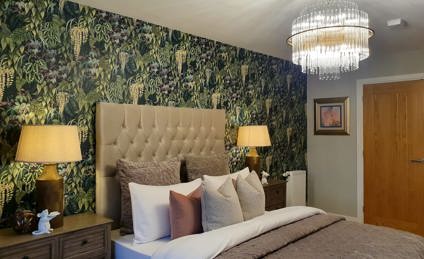 Tailored support where you need it most
Spring's offering is all about allowing you to focus on the important things ­– like making plans for life in your new home, enjoying activities you love and spending time with family and friends.
You'll be assigned a dedicated property advisor to guide you through every step of the process. With Spring, everything is on your terms, even the option to choose your completion date! You can remain in your home for up to two weeks after it's been sold, if that suits.
This gives you the freedom and flexibility to prepare for your move without stress. Using as much or as little of the two weeks of grace that you need, you can move in your own time. This is especially useful if you're downsizing and need to sort through which of your possessions are coming with you to your new home.
Clearing out possessions can be a sentimental endeavour, so we recommend getting the family together for a day to see if there's anything of yours they'd like to keep - a favourite mug, some jewellery they've always coveted, or anything else.
This also gives you plenty of time to take care of the moving essentials, such as hiring a removals company and notifying relevant parties of your change of address (this could include your utilities company and the post office).
Plus, with the extra time, there's definitely no excuse not to arrange a leaving do with the neighbours!
No unexpected costs
Spring offers simple, transparent pricing, giving you peace of mind that you've got the fairest price for your property.
The service is suitable for any UK home – no matter the size, location or condition – so wherever you're living and however long you've been there, Spring will be on hand to help you sell and move with ease.
A load off your plate
Depending on which Spring service you choose, you can enjoy perks and benefits that remove the worries of moving.
With the managed sale service, conveyancers are provided for you so you don't need to find your own, all offer negotiations are taken care of and much more.
When you choose Spring's home buying service, you take away the entire hassle of selling your property, including property chains and estate agent fees!
Without estate agent fees, chains and the other uncertainties that come with moving, you'll arrive in your new home with plenty of energy to make it your own and start enjoying life as part of an integrated community.
It's all about making sure you move into the next chapter of your life feeling stress-free, happy and ready to make the most out of the active, independent living on offer here.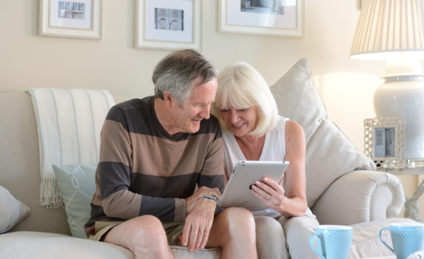 Complete ease and peace of mind
The best part about our partnership with Spring is how easy it is to access their services when you're looking to move into one of our villages.
Simply speak to our team and we can put you in touch with Spring and find the right service for you. We have a large selection of properties for sale, why not join us at an open day and come and see some for yourself.
Back to top