We conducted a research survey in June-July 2021 that sought to determine the most age-friendly areas of the UK to retire to, taking the temperature of sentiment in over 70s for how they feel as part of their local communities within these areas.
Our research outlined nine separate criteria which we used to establish the most age-friendly areas, including such factors as:
I feel safe, comfortable and secure at home
I feel included within the community
I feel socially connected with my peers
My community provides opportunities to enjoy life…
Our survey concluded that the North West and South West regions of the UK are the most age-friendly places to live, according to over 70s.
The North West, consisting of Cheshire, Cumbria, Greater Manchester, Lancashire & Merseyside is famed for its stunning landscapes, cosmopolitan cities and its thriving cultural pulse producing sensational music talent over the past few decades. It's a region that has something for everyone, so it's easy to understand its appeal as a retirement destination.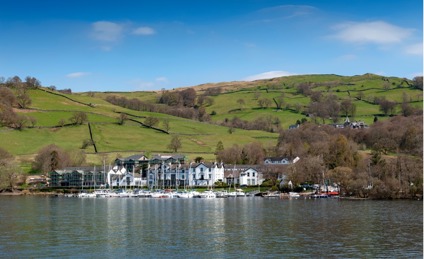 The South West, consisting of Bristol, Cornwall (inc. Isles of Scilly), Dorset, Devon, Gloucestershire, Somerset & Wiltshire covers 9,200 square miles – making it the largest region of England – yet is also the third least populated. Comprising extensive national parks, World Heritage Sites and a coastline that boasts its own micro-climate in parts, the South West is the perfect retirement destination for those looking to make the most of the outdoors and escape from the hustle and bustle of industrial and/or commercial centres.
Inclusive Communities

Our research also gave us further insight into how over 70s in the UK feel about their surrounding communities and the role they serve within them.
In the past couple of years we've seen a marked increase in more than half (56%) of over 70s feeling that their community has taken on a new sense of importance and that support from their local community is critical to them living an active, happy and healthy lifestyle. Largely attributed to the pandemic, this rise in sentiment for the importance of local community is certainly encouraging, however it's imperative that the connections made within the community are beneficial to everyone.
Although 44% of our respondents feel they're more connected to their communities than ever before, a troubling 34% of people over 70 feel that there's no real opportunities available to them as part of their community. In other words they struggle to feel a sense of inclusion within their local community.
Active Ageing
'Active ageing' is an EU and World Health Organisation concept that was introduced to reflect the 'activity theory' coined by Robert J. Havighurst in 1961. 'Activity Theory' proposes that people achieve a higher quality of life when they remain active and sociable into older age. Active ageing aims to increase opportunities for older people to stay active within society. Feeling part of an inclusive community is key to enabling active ageing, however our research revealed that more than a quarter of over 70s claimed that they, or someone they know, has been obstructed from doing something independently because of their age. This is an issue of challenging perceptions which we've discussed in an earlier post.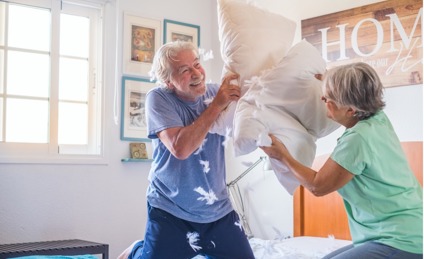 As the UK's pioneer in independent retirement community living, we have long-extolled the virtues of an inclusive community lifestyle. We know, from extensive experience that an environment in which community members feel valued and supported is key to staying mentally and emotionally well, which in turn reinforces physical health, and enables active ageing with people remaining independent for longer.
Nobody wants to feel that they lose their value or voice in society once they get past a certain age. Promoting more age-inclusion within communities and opening up more opportunities for older people to become actively involved will help to combat the barriers that exist for people beyond retirement age.
Creating inclusive environments that help people to live their best lives, breaking down those barriers, whilst still maintaining a sense of security and safety is what we're best known for. Our aim is to provide access to thriving communities filled with people who want to get the best out of life. Living as independently, healthily, and happily for as long as they so desire.
If you'd like to learn more about how retirement community living could benefit you, or a loved one, then please don't hesitate to contact us.
Get in touch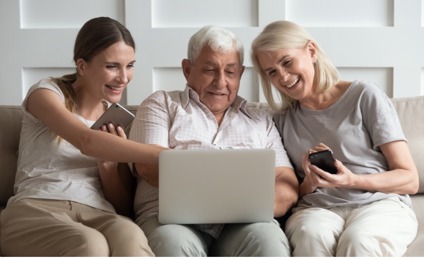 Back to top