Relocating in Retirement
SHARE
As we enter retirement, it's natural to start considering what the next chapter of our lives will look like and, maybe more importantly, what we want from it. There are so many reasons to embrace retirement, and relocating to a retirement community can help give us the space, environment and culture to thrive.
While moving may feel a little daunting, it's important to remind yourself that it's an opportunity to start fresh. Our retirement communities have been designed with amenities that help you maintain independence, age positively and squeeze every last drop out of retirement.
It may have been many years since you last moved home, or the idea might feel a little intimidating, and that's normal. That's why we partner with The Senior Moves Partnership - we love the service they provide our new residents. They make moving hassle-free with services like:
Move Managers that support you every step of the way
Decluttering, always respecting that this might not be an easy process for you
Removals and storage
And help settling in
The Senior Moves team, comment,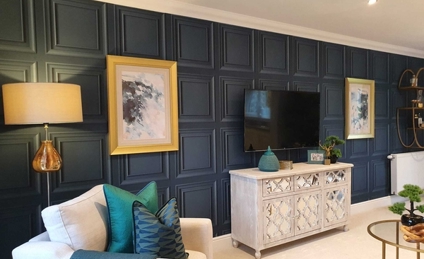 We believe the journey of retirement should be met with joy, ease, and peace of mind. With compassion, expertise, and personalised care, we empower people to embrace new horizons, and create homes filled with memories, comfort, and fulfilment.
Our top tips
There are plenty of tips to make your retirement relocation smooth too, so we thought we'd share the ones we've tried and tested over 40 years in the industry.
Plan early
You can never have too much time to prepare. We recommend sitting down and making a checklist as early as possible. It should include everything you need to do before the move, from decluttering to meter readings, and, if it helps, set yourself a realistic timeline to get everything done by. For example, this week you'll order some moving boxes online, next week you'll declutter your wardrobe.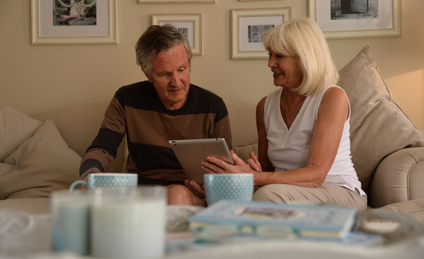 Don't be afraid to ask for help
Moving home is a big task, so reach out to your support network if you need a helping hand. Get family and friends to come over for a day of decluttering, or box-packing.
If you want to take everything off your plate, bring in the professionals. The Senior Move Partnership have been helping people like you relocate in retirement for over 15 years and can make your move stress-free.
Declutter
While it can be difficult to part ways with belongings, decluttering makes the transition to a new home easier and means you only take with you the most important things.
Letting go of physical possessions doesn't mean you're losing memories or experiences, but rather creating space for new ones; by decluttering you'll be able to start fresh and fully embrace this next chapter of your life.
Check out our guide to retirement downsizing for tips and tricks to decluttering.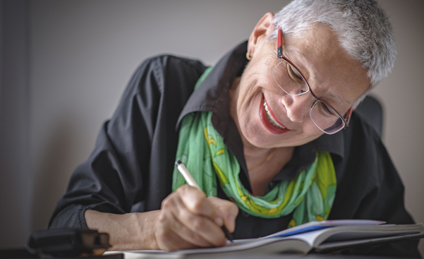 Hire a moving company
Hiring a moving company can help to make the process much smoother as you don't have to worry about getting everything from A to B, especially if you're relocating further afield.
When looking for a company to use, there a few things to consider:
Read their online reviews to make sure they're reputable, using sources like Google and TrustPilot
Check they are licensed and insured to guarantee your belongings are protected
Take into account their experience in handling this type of move. For example, if you're relocating across counties, can they handle long-distance moves?
Clarify what they cover: do they take your furniture apart for you? Will they unpack everything once you arrive?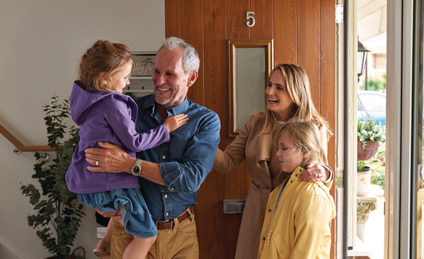 Start labelling boxes
Now it's time to start thinking about packing up. A great place to begin is by getting plenty of moving boxes and labelling them.
Labelling by room will make it much easier to organise the boxes when you arrive at your new retirement community. If you want to take it to another level, you can itemise everything in the box. Having a clear and easy-to-read labelling system makes all the difference when it comes to unpacking.
Check all your utilities
It's important to make the necessary arrangements to cancel or change your utilities and final readings. This includes gas, electricity, wifi and a water meter if you have one, as well as any services that you may have. You'll also need to let your local council know you're moving.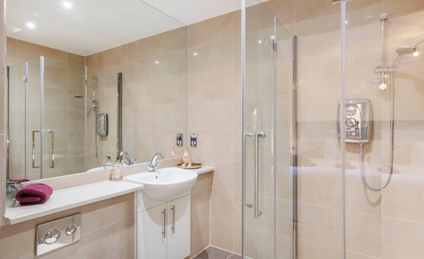 Change your address
You'll need to tell Royal Mail that you've moved and what your new address is, so they can redirect mail. You'll also need to alert any other relevant companies, like your bank. Make sure to tell all your friends your new address too, or host a house warming party - a great reason to send your new address out to loved ones!
The same goes for a landline telephone if you have one.
Clean your home
Before moving out, clean your home thoroughly so it's in pristine condition for the new owners. This can be quite a taxing job, so you might want to consider getting a professional to do it. Apply the same steps to finding a cleaner as you did to finding a moving company to make sure you get the right people for the job!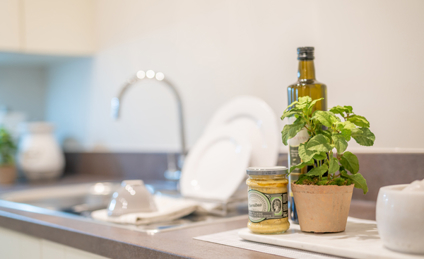 Pack an overnight bag
Pack a bag full of the essentials you'll need for the first night or two in your new home, before you've fully unpacked. Make sure to include the toiletries you use daily, a change of clothes, medication and any of the documents you'll need for your move.
Packing enough food for a few meals can be useful too and saves you going to the supermarket as soon as you move in. However, most of our retirement communities have great onsite shops where you can find everything you need to whip up a meal. We also have community support available if you'd like someone to get your shopping for you, so you can just focus on settling in.
Update your home insurance
Update your home insurance for your new property. Check with your current provider if they will let you transfer your existing cover to a new address. Moving home is also a great opportunity to see if there are better deals out there.
If you're looking to make the process of selling your home easier too, we work with great partners that can take care of everything for you.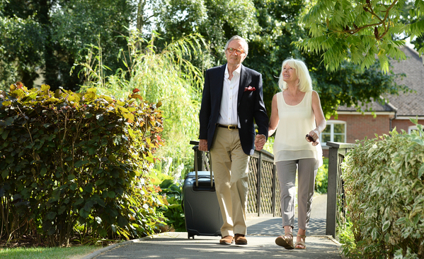 Get to know your community
Whether an evening at the bar, a session at the gym or an afternoon with the gardening group in the allotment, take your pick of activities once you've settled in. There's so many to choose from, it's easy to find your people. By getting involved in the community right away, your new home will really feel like home.
Bring the family over
It's natural to feel a little homesick for your old place when you move. Inviting over familiar faces is a great way to remind yourself that home is a state of mind, and it's about the people you fill it with that matter the most. Make plans with family and friends to visit your new home, and inbetween, stay connected with phone and video calls.
Our residents' families often love our communities amenities as much as our residents. With all the outside space to enjoy too, we find the grandkids can't get enough!
Anne, a resident at Moat Park, comments,
My grandchildren love it here, they all refer to Moat Park as Nanny's hotel
Embrace the lifestyle
Relocating in retirement can feel like a big change, so remind yourself that you've made it to suit the lifestyle you want. Embrace the change and look forward to all the new experiences and opportunities that lie ahead.
Following these steps will help make your move simple, hassle-free and make sure you settle into your new retirement community with ease. But if you want someone to take care of it for you, the Senior Move Partnership are here to help. Sure, there'll be some change to settle into, but the joy of the life you're creating will make it all worth it.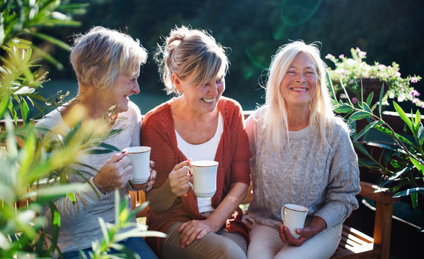 A great way to get a sense of what life in a retirement community is like is to talk to current residents. So why not arrange a visit to one of our UK retirement communities? You could even take a peak at the properties for sale while you're there. Have a cup of tea with some of our residents and ask them what it's like to live in a retirement community. Community living has so many benefits, join an open day to see them for yourself?
Back to top