Can I rent a retirement property?

We're often asked: "can I rent a property in a retirement village?" – and our answer is not simply just "yes" but "yes and there are some great options for those looking to rent in a retirement village"!
Renting in retirement is an option for you to consider when it comes to choosing the lifestyle that's right for you. Renting can offer you flexibility and the chance to free up equity and we know these reasons are why renting in retirement is becoming increasingly popular. Our research showed increases in the number of retirees choosing to rent instead of buy, and those renting saw it as a positive choice.
So, now you know that you can rent in a retirement village you may be asking: how does it work? Is renting in retirement right for me? And how do I find out more? Here we run through the different options available to you, what to consider and where to start your search…
How does renting in a retirement village work? What are my retirement rental options?
We have two rental packages available at a selection of our villages and available on properties owned by Retirement Villages Group.  By taking advantage of either rental package you'll have full access to the community's amenities, including the vibrant clubhouse, social calendar and stunning private grounds.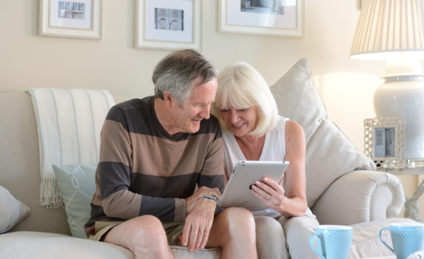 Option one: Rent to Buy
Take the pressure off selling.
Our rent to buy scheme allows you to move into your new home much sooner than if you await a house sale, meaning you can start to enjoy village life immediately.
This works in three simple steps:
You exchange contracts on your new Retirement Villages home and pay a 10% deposit.
You move into your new home and enjoy six months, rent free.
You then have between 6-24 months paying full rent until completion.
Rent to Buy removes some of the time pressure from selling your existing home. It also means you can enjoy six months rent-free living – the only additional costs are your council tax and utility bills.
Contact us to learn more about renting a retirement property with our Rent to Buy scheme:
Option two: Long-term rental
Find your place, without any permanent commitments.
If you feel that retiring is your perfect chance of adventure and you're not 100% sure where you want to put down roots, then a long-term rental could be the perfect option for you. An excellent benefit of this option is that you can move across our different retirement communities – truly making the most of flexible living.
Equally, renting gives you a great opportunity to try out the lifestyle without making a permanent commitment from the outset.
How does a long-term rental work?
We offer a minimum 12-month assured shorthold tenancies. The monthly rental fee includes full use of all of our community amenities. The only additional costs incurred will be your council tax and utility bills.
Of course, the great benefit of a long-term rental is no stamp duty to pay.
Contact us to learn more about long-term rental options for retirement properties:
Get in touch
Is renting in retirement right for you?

Ultimately, you're the only person who can answer this question but it's our goal to make sure you have the opportunity to choose what is right for you – whether that's renting or purchasing your home within one of our communities. Renting in retirement has many benefits but in summary it can offer:
More flexibility than traditional purchasing
Avoid expense associated with stamp duty
A quick path to moving into your retirement property
Increased financial freedom
Reduced responsibility when it comes to property maintenance
We'd be delighted to explore your options more with you and explain how some of these benefits really come into their own at our communities. Please do get in touch with us to learn more or browse our retirement properties to rent.
Ask us about our rental offers! Alongside these many benefits we also regularly have rental offers available, which could make renting in retirement an even better option.
View our offers
How much does it cost to rent in retirement?
If you are considering renting a property in your retirement to gain more financial freedom, you'll naturally want to know all of the figures involved to make an informed decision.
Below we have included a link to information about the costs associated with living in a retirement village. These costs allow Retirement Villages to provide dedicated, professional village management teams, maintain our vibrant clubhouses, amenities, communal green spaces and landscaped gardens. We also offer weekly cleaning and laundry services.
Information regarding costs and fees associated with renting a property in a retirement village, and what these costs over can be found on each villages FAQ page.
Should you require more clarification or want to learn more about renting with Retirement Villages, contact a member of the team to speak with us directly.
Speak with the team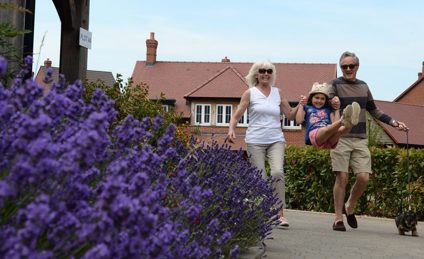 What type of property can I rent at a retirement village?

Renting a retirement apartment or cottage
Our vibrant communities have a range of different retirement homes available, built to a high specification and beautifully appointed.
If moving to a modern cottage is part of your retirement plan, our retirement cottages embody the charm you would expect but with modern features and benefits brought to you through our specialist knowledge in retirement living.
Perhaps apartment living is more for you? Our one- and two-bedroom apartments and penthouses afford beautiful views of the landscaped gardens and natural surroundings. Open-plan, one-level living is bright, spacious and comfortable in our retirement apartments.
Speak to us about renting in retirement

Should you have further questions about any aspect of living in a retirement community, or the rental packages we offer, please do not hesitate to contact us. Call 01372 569714, or click below to complete our contact form.
You could also attend an open day, its a great chance to meet the team and experience one of our unique communities for yourself.
Get in touch
Back to top