Moving into our retirement communities: how it works
SHARE
We're dedicated to creating communities where the 55+ community can thrive. You'll find a space that helps you cultivate your dream lifestyle so you can maintain independence and age positively.
We understand that moving may feel daunting, especially if it has been a while since your last move. Our sales team help people like you move into our communities seamlessly everyday, and they're here to support you every step of the way.
They're experts in each of our UK communities, so get the most out of their knowledge and ask them all the questions you have. They specialise in finding the right village for each resident by getting to know their unique wants, needs and lifestyle goals. So by the end, they'll be an expert on you too!
If you want to know more about how moving into one of our retirement communities works, here we've spoken to Anita our sales advisor from Lime Tree Village, and asked her to break down each step of the process, from choosing your new home to settling in.
Arrange a visit
Come take a look around your dream community. You may have one in mind, or you might be looking for recommendations. Either way, get in touch with us and we can help you shortlist the communities to suit you, and arrange a visit.
Feel free to bring family and friends with you when you visit - we know that it's important to get a second (or third, or fourth) opinion when making a big decision.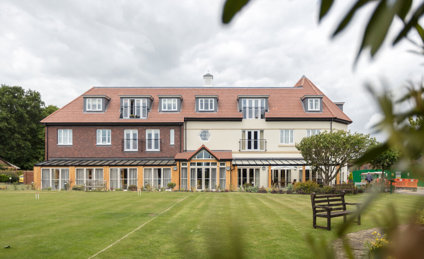 Making an offer
Once you've found your new home, it's time to make an offer and reserve the property. You'll get all the details you need on this when you settle on a property. Our reservation fee of £1,000 is deducted from your total sale price once contracts are exchanged.
As with any property purchase, you'll need to put down a deposit.
If you're wondering if you can rent in a retirement village - the answer is yes! We have flexible finance options across all of our communities so that there's something for everyone. We offer spacious and modern retirement properties to rent across the UK.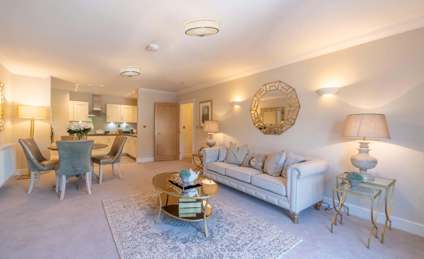 Sell your home
We provide fantastic options available if you currently own a property that makes selling it easy.
You also have the choice of Rent to Buy. With this, you'll exchange contracts with a 10% deposit. You can then move into your new home for six months, paying only the management fee or service charge, depending on your community of choice. If, after this, you still aren't ready to complete the purchase, you can opt to pay rent for up to eighteen additional months. Another way to make the move it using our Flexi-Rent offer which lets you move in straight away and then go on to buy the property or even try a different property or a different community!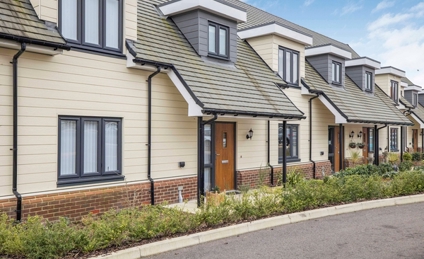 Meet your village manager
Head down to your new village and get to know your community's village manager. They're your resident expert, from the buzzing social calendar of events to the new facilities on your doorstep.
Exchange
Just like a normal house move, at this point we'll exchange contracts with your solicitor. They will finalise your offer so you can get ready to move in!
If you like, speak to us about the independent solicitors that we recommend. They have experience with us, our sites and leases which can be incredibly useful for prospective residents like you. Of course, you're free to use the solicitor of your choosing; your peace of mind is what's most important.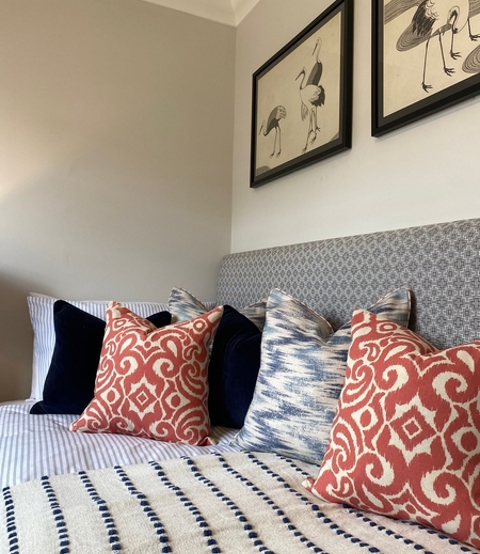 Completion
On average, completion for one of our retirement properties takes between 14 to 28 days, sometimes it can also happen on the same day. Once the keys are released by our solicitor, the reception in your village will hold them for you.
Moving day
You can arrive at your new home with the moving van in tow as soon as the keys are released, pick up your keys from the reception and settle in. It's that simple.
Moving into a retirement community is the start of an incredible new chapter in your life, and we appreciate that it can come with stress. While our sales team will support you throughout, we also work with the Senior Moves Partnership who offer hands-on help with everything from decluttering your old home, to unpacking at your new one. You can also check out our tips for moving in retirement  which breaks the process down into digestible steps.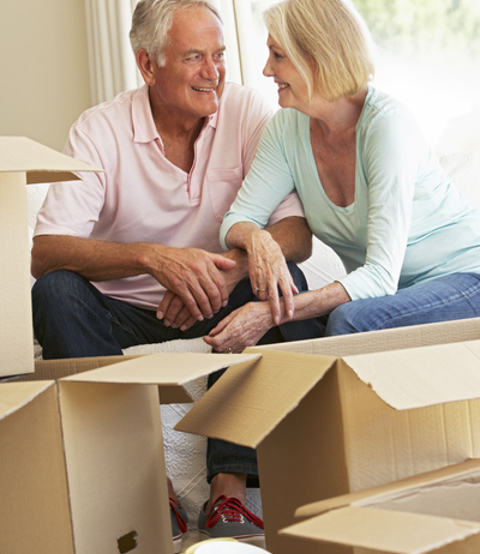 What if I decide to move again?
Our sales team are also estate agents and can manage a property resale for you too. They know it's not just bricks and mortar, it's a lifestyle. You're free to use an independent estate agency too if you'd prefer.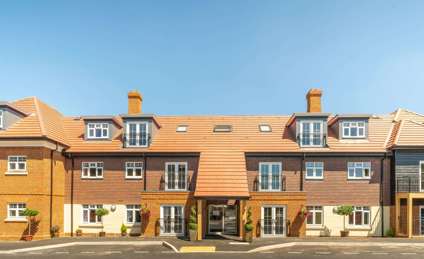 Moving is made easy with our sales team. They're committed to helping you navigate the process smoothly, and they're experts in it. Your dream home in one of our retirement communities awaits you, so start your journey today and explore our communities or look at some of the offers we have available to help you move. Even better, come and join us on an open day and experience the community for yourself.
Back to top