What is a lock up and leave property?

It was Jack Kerouac that said, "Because in the end, you won't remember the time you spent working in the office or mowing your lawn."
A lock-up-and-leave property allows you to lock up your property and travel when you like, for as long as you like. Maintenance, cleaning and security are all taken care of so you don't need to worry about your home while you're away.
This capability can be a huge factor to consider when deciding where to move after retirement.
Lock up and leave in retirement
Retirement offers an opportunity to spend longer away from home. Without the limitations of work schedules or commitment to young families, week-long holidays can effortlessly stretch to a fortnight, and 10-day cruises can turn into dalliances that last a month. 
What's more, is that retirement holidays can become increasingly more adventurous. The sense of freedom that comes with retiring often leaves retirees wanting to try things that have always seemed out of reach, or perhaps too daunting. 
In fact, last year the ONS released figures that showed the number of British over-65s travelling overseas had increased by nearly 14% between 2014-2016. Further to this, a separate survey carried out by the Association of British Travel Agents found that over-65s are more likely to take foreign holidays than any other age group.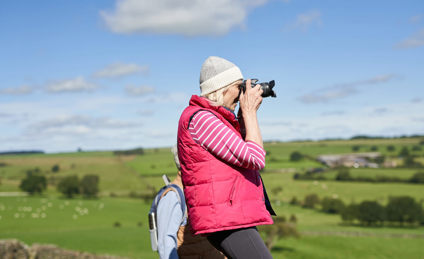 Our community's lock up and leave stories

Although Diana Willcock has settled into a slower pace of life recently, she spent many of her retired years travelling to exotic and remote destinations, spurred on by her love of wildlife photography.
From the plains of Africa to culture-rich South America and the southernmost continent of Antarctica, Diana has some astonishing and entertaining memoirs gleaned from her years spent globe-trotting. 
The communities that forge in private retirement villages are the perfect environment for individuals that are looking to embrace a jet-set lifestyle in a new chapter of their life. 
Close friendships form between residents in the villages. Like-minded individuals of similar ages are brought together, and through living in close proximity as neighbours, or meeting at the various hobby and special interest groups, friendships are naturally created.
Many friendship groups enjoy mornings in the onsite coffee lounges, or lunch in village restaurants, host private dinner parties, and enjoy the organised events both held in the villages or arranged offsite.
They also begin to travel together. Many of our village locations offer fantastic transport links, making a range of destinations easily accessible. Day trips and weekends away to popular cities and towns in the UK and Europe are commonplace, and so is travel further afield. 
Lime Tree Village in Dunchurch, Warwickshire is 45 minutes away from Birmingham Airport, while Gatwick Airport is only 11.5 miles away from Charters Village in East Grinstead, West Sussex. 
One of the residents who calls Moat Park retirement village in Essex 'home', Ann Romaine, has made wonderful friendships since moving to the location two years ago. Ann's new friendship group have travelled together multiple times, exploring the warmer climes of the Mediterranean and cruising the Rhine, even venturing as far as the birthplace of blues music, Mississippi.
You can read more about Ann's experience at Moat Park and her new found love of travelling with friends in her story here.
How we support the lock up and leave lifestyle
Traditionally, the thought of spending periods of time away from home might conjure up feelings of worry and concern with regards to the security of your property, especially for retirees that live alone. 
What makes retirement villages so attractive to those who wish to choose to embrace a 'lock and leave' lifestyle is they can leave their property multiple times a year, or for extended periods, safe in the knowledge that their property will be looked after in their absence.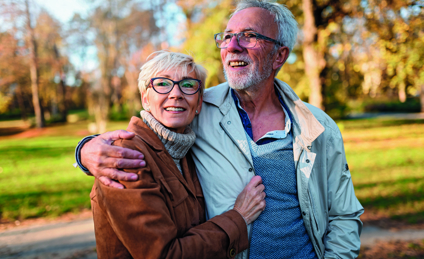 The tight-knit communities are well-versed in looking out for one another, and this extends to keeping an eye on each other's properties, while dedicated village management and maintenance teams are on hand if anything urgent arises. 
For many, it removes the hassle of arranging friends or family to look after the house while they are away, providing peace of mind that the village will keep their property safe and sound. Alan and Carol Murray, who reside at Lime Tree Village, explain how they feel more comfortable spending their time at their other property in Spain while their UK home is safe in the hands of the village team.
Another luxurious benefit of our retirement villages is that our residents know they will return home to a clean house and fresh bed linen, courtesy of our weekly cleaning and laundry service. 
Of course, wanderlust should be explored by people of all ages, and from all walks of life; a wise person once said, "With age, comes wisdom. With travel, comes understanding".
At Retirement Villages Group, we hope that we will provide people with more opportunities to explore the world, through new friendships, accessibility to transport links and peace of mind about your property, but also, many reasons to return.
Because after all, home is where the heart is.
Back to top