Get Paid To Experience Retirement
Dreaming of retirement? We are seeking two young adults to experience what retired living is really like

The retirement dream is one that everyone aspires to. Here at Retirement Villages we offer a positive lifestyle choice. Designed with restaurants, cafes, gyms and wellness centres on-site, you can enjoy retirement any way you'd like. We champion independence and are keen to break stereotypes often associated with later living. To this end, we're offering two lucky people the chance to experience what life in one of our communities is really like. 
We are looking to recruit two Retirement Village Testers to actually experience modern, community-led, retirement living. This will not only help form an accurate picture of retirement, but they will be paid to review how the living arrangements compare to their expectations and future aspirations. This opportunity will enable two adults to experience independent living first hand in one of our villages.  
In our recent retirement aspirations study, we asked adults under 40 what was most important to them when considering retirement, and 44% ranked independent living as the top factor. This role gives the testers a chance to experience that.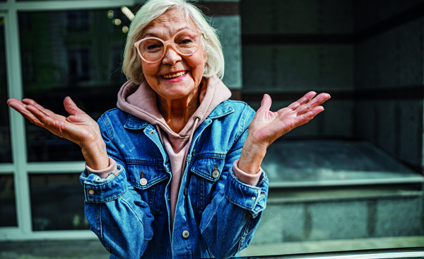 The Opportunity and Ideal Applicants

We are paying two 'testers' for their time to fully immerse themselves in retired life and review the day to day experience in a modern retirement community. The role will involve an expenses-paid overnight stay on a weekend for either a couple - or two friends - in its Debden Grange village located in Newport, Essex. The immersive retirement experience will see the testers try out all that a retirement village has to offer, to test a "real" retiree weekend and review it against previous expectations. 
Retired life at Debden Grange for the role includes a stay in the newly built cottages in the village. After arriving on the Friday morning, lunch will be provided.  Then, spending the afternoon taking in the village's daily events and enjoying walks in the grounds and allotments. In the evening, the testers will enjoy a complimentary meal in the local pub. Saturday will begin with a continental breakfast in the cottage, before they will be able to enjoy the surrounding areas of Saffron Walden with £100 spending money.
More information about Debden Grange can be found here: https://www.retirementvillages.co.uk/our-villages/debden-grange/ 
Applicants must fit the below criteria:
Be in the 18-40 age category
Live in the UK
Be curious about retirement and their future
"Retirement comes around much quicker than any of us can imagine, so it is great to plan and prepare for its arrival; whether this be considering key factors like where you will live or how much money you have saved for it. We strongly urge every young adult to take the time to consider this milestone sooner than later so financial, health, geographical and social provisions can be planned for, and they have peace of mind when thinking about their future. 
We already offer a try before you buy complimentary programme for prospective residents, and this new "role" will build on that and will enable today's young adults to experience it firsthand too and to help form proper considerations for their future."
- Lucy Black, Marketing Director 
Responsibilities 
Applicants will be required to:
Document their retirement experience of the Retirement Villages' Debden Grange location
Share this with the company and be willing for it to be featured on the blog including pictures
Travel to and from Essex themselves for the role
Be willing to attend a weekend stay before June 2023
How to apply
If you think you are up for the task of living as a retiree for the weekend, all expenses paid, and getting paid £200 for the review too, then simply fill out and this form, telling us why you are perfect for the role of Retirement Village Tester.
Terms and conditions 
The competition closes on 24th February 2023
Entrants must be aged 18+ to apply
This is not a full-time employment role, instead a one-off review-based task
All personal information submitted will remain confidential
Applicants must complete a review of their stay which will be shared on the blog and social media platforms
The reimbursement and "pay" for this task is £300, which will be paid on satisfactory completion of a review
If you are unable to complete the requirements, the role will be offered to another entrant
The successful applicant will be notified that they have been selected on the 27th February 2023
By giving your email address, you agree to receive our email marketing offers in accordance with our Privacy Policy
Entry to this competition will be deemed as acceptance of these terms and conditions
Back to top