Former Trowbridge science teacher John Phillips opted for Avonpark when it came to choosing his retirement apartment in 2014.
His reasoning – he needed parking for his visiting friends and family!
A keen socialiser, John (71) has the best of both worlds now – an apartment in which he can entertain visitors from outside of the village; as well as a home with a new set of readymade neighbours and friends.
John made the move from a large four-bedroom house in Bath, to a two-bedroom ground floor apartment at Avonpark.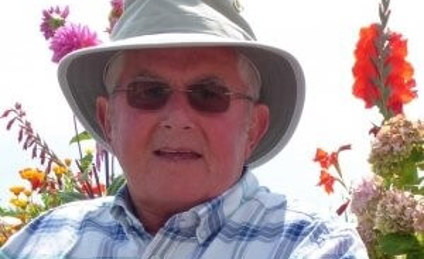 "Downsizing didn't worry me in the least. I didn't really take much with me, I bought things to fit instead. I use the smaller of two bedrooms and keep the bigger bedroom for guests – I had a shower installed in the ensuite, so visitors can be quite self-contained."
John's a social individual John and enjoys the daily coffee mornings, which bring residents together and are great fun. He also serves behind the village bar twice a week and is a member of the Residents Association helping to arrange the many special interest groups and events that happen in the village.
"The croquet and carpet bowls are very enjoyable and as a community, we also created an area for boules. Many of my fellow residents come along and play, it's fun for all of us, we even have people playing in their late 90s which is amazing."
John also makes good use of the village restaurant, inviting friends and family to join him for dinner but he also enjoys evenings out at pubs and restaurants locally.
A lover of warmer climates, particularly in the winter months, John likes to travel abroad as often as he can, safe in the knowledge that he can 'lock up and leave' his apartment, which will be looked after by the village.
John said: "I chose to move into the village because of the safe environment that it offers. It's in a beautiful setting and has facilities that suit my needs now and offers those that I may need in the future."
"There is a wonderful community feel here, I love my fellow residents, and they are great fun. As independent residents, we get rather annoyed by misconceptions about the village. It's absolutely not a care home, however we are lucky to have care facilities on hand should we need them at any stage."
Back to top