Get your fill of nature at Lime Tree Village
Our growing retirement community at Lime Tree Village is ideal for those wanting to get out and explore nature at its best.
The community is popular with bird spotters and nature lovers as it has well-established gardens and walking opportunities. One of the favorites of residents is the woodland path taking you around the back of the mansion house and into the woods.
At this time of year, the route is covered with an array of wildflowers, including bluebells. On a quiet morning, you can hear bird song and some lucky residents have even spotted Muntjac Deer along the paths. The route is less than a mile in length so perfect for a morning stroll before heading into the mansion house to join one of the popular coffee mornings should you want to get involved.
Ruth, a resident of the village, tries to walk in the village every day. When moving she was determined to do things differently and has lost almost a stone from changing her routine to include her regular walk. Ruth comments, "I feel very happy and secure in the village. I just smile every day."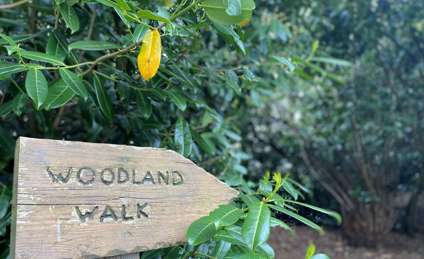 Back to top