Your retirement years are the chance for you to cultivate the lifestyle you want and that will bring you the most happiness. It's also a great time to let your hair down and try your hand at something new and exciting.
At first, you may relish in your hours of freedom, enjoying a more gentle pace of life, but often, retirees find that they want to fill their hours with a variety of activities.
The need to remain challenged, engaged, and in the company of supportive, like-minded individuals is paramount. Far from being a quiet time of life, there is plenty to do in retirement to keep you active. Here are our 15 tips for activities and fun things to do that can help you achieve a fulfilled retirement!
1. Volunteer
Volunteering can be an incredibly rewarding way to spend your time. There are countless causes to get involved in, meaning you will be able to find (at least) one that you're passionate about.
You may already have something that you feel fervently about, such as gardening. In which case, how about helping to create or maintain community gardens and spaces?
Perhaps you are an animal lover and would like to volunteer as a dog walker at your local shelter. You may want to help people who find themselves in less fortunate positions, so you could consider helping out at homeless shelters.
Other volunteering opportunities include hospitals, libraries or helping primary school children learn to read. As many budgets are being cut in these areas, organisations are always looking for helping hands.
If you love travelling, there's always the opportunity to volunteer abroad. There are specific options you can find for over 55s.
Volunteering is also perfect for those who might miss the routine and structure that working provides.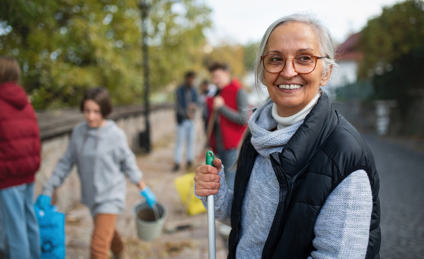 2. Travel

Who says travel is for the young? At any age, travel broadens the mind and gives us a renewed sense of perspective.
Just because we grow older, we don't grow any less inquisitive when it comes to exploring new places and cultures. And, of course, we always want to enjoy some warm weather!
Many of our residents enjoy the 'lock-up and leave' aspect of living in a retirement village and enjoy regular weekends away, short breaks to the continent or holidays in far-flung locations.
One of our residents even travelled as far as Antarctica and Tanzania once she had retired! Other residents have forged friendships in the village, exploring destinations such as Mississippi together.
3. Work on old hobbies

We all have that list of things we were going to spend time on in our 30s, 40s and 50s. Maybe it's reading, painting, yoga… Either way, when life gets in the way, it's hard to spend just as much time on it as you'd hoped.
Well, retirement is the perfect opportunity to get back into any of your favourite past times that have fallen by the wayside.
4. ...Or try new ones

With your newfound freedom comes the opportunity to try your hand at new activities you may have dreamed of but never managed to get into.
Always wanted to try surfing? Now is your chance! How about dance lessons or picking up a musical instrument?
Learning new skills helps improve our neuroplasticity - that basically means keeping our motor and cognitive skills in tip-top condition. Plus, hobbies can help us to relax, reduce stress and keep us active.
Hobbies are also known to improve physical and mental wellbeing, increasing the chances of living a healthier, more content life. So, the more hobby strings you can add to your bow the better, we say.
At Retirement Villages, you're in charge of the social calendar. So, if you're interested in trying something like salsa but not sure where to get started, why not host your own event at your community?
5. Exercise
It's so important for our physical and mental health to maintain an active lifestyle at any age, particularly when we retire. Retirement is the perfect time to commit to regular exercise or make a plan to get into shape.
Age is no barrier to exercise; some brave souls choose to run marathons or take part in triathlons in their retirement. Many of our residents enjoy a gentler approach such as regular brisk walks, an afternoon swim, or exercise classes like pilates or 'light' aerobics.
Many of our villages have a variety of regular exercise classes that are all catered to the age and ability of the residents. If nothing else, it's a great excuse to get together with friends, because while exercise is good for the body, laughter is good for the soul!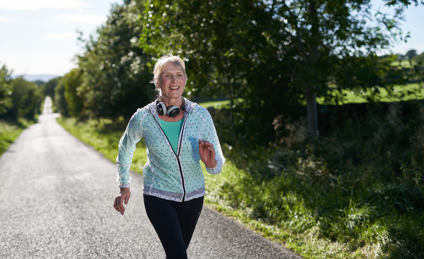 6. Learn a language

Remember what we were saying about neuroplasticity? Learning a new language is a fantastic way to help keep your brain young.
There are so many ways to learn a new language now that you can do it in a way that suits you. From online phone apps like Duolingo to registering for in-person courses, choose the learning style you'd prefer.
7. Become a mentor

With so much life experience, mentoring can be a fulfilling way to share what you've learned over the years. It's also a lovely opportunity to make new connections, both with your mentee and with other mentors.
Different types you can explore include:
Professional mentoring, where you support your mentee through their career development.
Personal mentoring, where you help them through various life challenges.
Business mentoring, where you can help individuals grow their company.
8. Downsize

While it's widely known as downsizing, at Retirement Villages we like to refer to it as 'right-sizing'. Many retirees don't want to spend their time maintaining a large house with more than one empty room saved for visitors or holidays.
By moving into a smaller property, you don't need to compromise on space or quality of interiors, it just means the size is more suited to your needs and how you spend your time.
Downsizing can be a wonderful adventure to move to a new like-minded, vibrant community in a property that is designed with you in mind.
This will also give you the opportunity to declutter your possessions. You can sell or donate anything you've outgrown, keeping the stuff that matters. You know what they say, too: "tidy house, tidy mind".
9. Join local interest groups
With more time on your hands, you could seek out like minded people to enjoy your hobbies, old and new, with.
If you want to spend more time reading, how about joining a book club? For aspiring yogis, join a nearby yoga studio. This is a great way to spend time doing what you love while making new friends.
You can find local groups by looking online or keeping an eye on notice boards in libraries, community centres and coffee shops.
If you can't find anything nearby, you can join an online group that will connect you to people around the world who love what you love.
At Retirement Villages, our clubs and interest groups are organised by the residents and vary from supper clubs to art, book and film groups that meet regularly.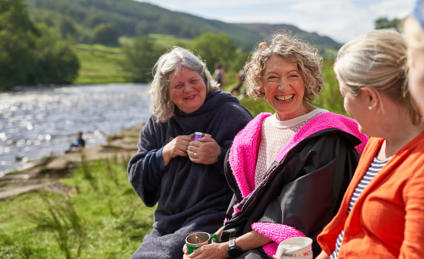 10. Embrace the younger generations

While having like-minded friends provides understanding and support, spending time with younger generations can offer fresh perspectives, boost confidence and help you learn new things.
In fact, both parties can benefit from spending time together. Intergenerational activities prevent older people experiencing loneliness and even illness. Meanwhile, younger generations benefit from having their views challenged and can learn new skills; both are provided with a sense of purpose.
11. Get into gaming

Gaming is becoming ever-more popular with over 55s. In 2019, research revealed that almost 1 in 2 Brits aged 55 to 64 played online games.
On top of being a fantastic rainy day activity, it's a great way to keep your mind and body working. While your mind is actively problem-solving, your hand mobility can improve from the workout it gets.
Online games also give you the chance to connect to your family and friends in a whole new way. Cooperative games even let you play alongside teammates digitally, meaning they don't even have to be in the same room.
Plus, you can use the console's voice chat to speak to your online friends. This can be a fantastic way for you to connect with the younger generations in your family.
For these reasons, we have Xbox consoles throughout a number of our Retirement Villages locations.
12. Spend time with family

One of the greatest things about your retirement years is enjoying time with family and, for this reason, many of our residents choose a village location that is closer to their loved ones.
From experiencing the joys of the school run to regular dinners and get-togethers, it's a perfect way to make family memories and keep family stories alive.
13. Find a furry best friend
Getting a pet in retirement can be a fantastic way to enliven your lifestyle. While there are the reported benefits that pets bring such as reduced blood pressure and stress, they can have a great impact on your day-to-day too.
With a pet dog, you'll find yourself getting in more physical activity as they will likely need walking at least once a day. Plus, on these daily excursions you may find yourself talking to fellow dog walkers, meaning more social interactions.
A pet can bring structure to your day too, fantastic for retirees missing routine, as they will need feeding and exercise at regular intervals.
Adopting or rescuing a pet can also give you a strong sense of purpose by helping them find a new home.
All of our communities are pet friendly, so you never need to worry about your furry friend with Retirement Villages. Our landscaped village grounds are also fantastic for dog walking.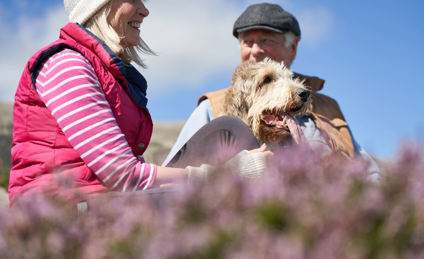 14. Practise mindfulness

Mindfulness practises ground you in the present moment, helping you maintain your emotional and mental wellbeing. You'll gain a greater awareness of your thoughts which will help you release negative thoughts, stress and anxiety.
Mindfulness can also have profound physical effects, such as a reduced risk of heart disease and lowered blood pressure.
Different ways you can practise mindfulness include:
Stopping for 2-5 minutes to notice the sights, sounds and smells around you.
Doing a body scan where you close your eyes and focus on each different part of your body, working from your toes to your head.
Journaling about your thoughts, feelings, worries and goals.
Putting your hand on your stomach, closing your eyes and taking 5-10 deep breaths into your belly, concentrating on the sensation on your stomach rising and falling.
15. Get outdoors
Speaking of mindfulness, getting out into nature can be a fantastic way to stay grounded and present.
Time outdoors has been found to have a positive impact on mood, cognition and, of course, vitamin D levels. Vitamin D is vital for healthy bones, mood, energy and healing.
From a simple, everyday walk to wild swimming at your nearby beach, there are so many activities you can do to get you closer to nature.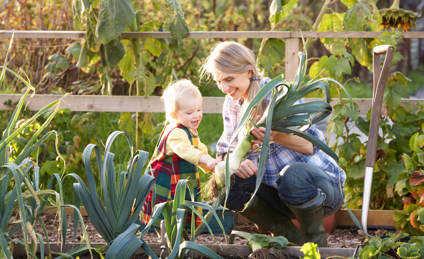 As you can see, there are so many things to do in your retirement years you need never be bored again. Looking for some more activity ideas? Check out our list of unusual hobbies for seniors. 
If you want to discover more about the carefree lifestyle, activities, and facilities at Retirement Villages, you can request your copy of our brochure. Even better, come and visit us at one of our popular open days and see the community for yourself.
Request your brochure
Back to top