Supporting Wellbeing in Our Communities
SHARE
Getting to know you better
We always want our finger on the pulse of what residents want and need, and we know that's always changing. We take the time to get to know them better, and how we can deliver wellbeing services that help them cultivate the lifestyle of their choice. So, in September 2021 we commissioned a wellbeing report by the UK National Innovation Centre for Ageing (NICA).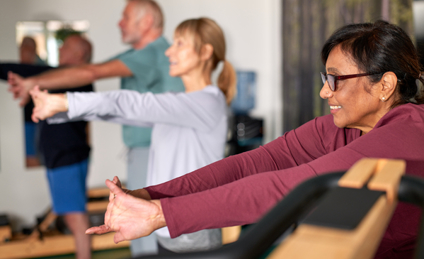 Speaking with VOICE members NICA identified key themes to get to the root of defining wellbeing which could help our current and future residents. However, "wellbeing goes way beyond just the physical", explains Shirley Hall, our Head of Care and Wellbeing, "mental and emotional resilience, social interaction and navigating uncertainties are also key".  That's why the key themes we chose for this report were: 
Living well
Defining wellbeing
Community
Purpose
Technology
What we learned
After speaking to residents and VOICE members, we worked with NICA to understand the key insights that could help us better shape our communities now and in the future. We learned that:
To residents, living well means being stress-free and secure.
Communication and community are key to wellbeing, which includes building relationships and attending social events.
Residents appreciate enabling, supportive environments where they can happily pursue individual and collective passions.
Their community network should support and enable their daily lives, and they want to be reassured of this.
Over 55s are eager to contribute to their community through volunteering and want to work on the skills they need to do so.
Wellbeing means considering and making plans for any care needed in the future, which includes finding the right later-life home.
Financial resilience is key.
Residents want to better understand how we at Retirement Villages see wellbeing, and what it means to us.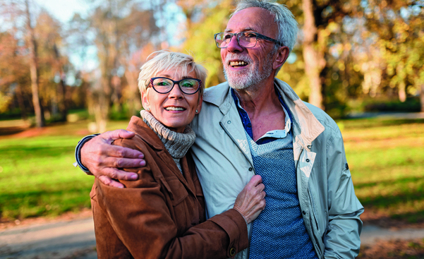 Having like-minded people together is very positive, but it depends on people's willingness to share - a community resident
What is wellbeing to us?
To us, ageing well is integral to wellbeing. It's taking care of your mental and physical health by finding what ignites your brain and your body. And that looks different for everyone.
That's why we seek to create choice in our communities, from the things you do to the people you meet. Always in the heart of incredible UK locations, our communities and local areas offer space for you to explore what you love, and find the people that love it too. From friends that love a day on the games lawn, to those that want to talk about the latest book release, from fellow adventurers to the green-fingered.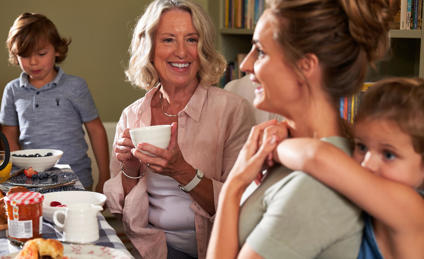 Growing our wellbeing team
We don't just want information, we want action, and we know you do too. Our Head of Care and Wellbeing, Shirley Hall, has already begun to bring these insights to life. Shirley has started a programme reviewing the services we offer across our communities, ensuring that we're providing what our residents really want and need.
"The care and wellbeing we provide is designed to help residents maintain their independence in their own homes", says Shirley. "But independence doesn't mean you don't accept health and support". It's about having the right care available if it's needed. And that can take a variety of forms, from a laundry service that gives you more time to enjoy retirement, to the right care package that will aid recovery from an operation, or on-going care that helps you to stay in your own home.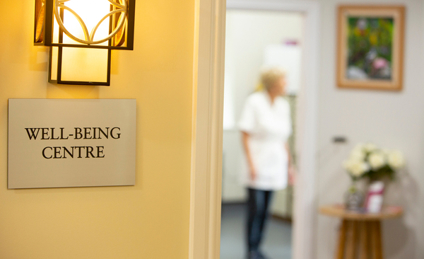 What we're doing to support you
With Shirley at the head, we're making progress to instil our communities with wellbeing, and make sure residents are supported in their daily lives. We plan to continue having conversations with our residents, working with village managers to make change.
To this end, Shirley has set up a wellbeing forum that encourages current residents to put their views forward, test out ideas we have to improve the wellbeing offering so we can all move forward together.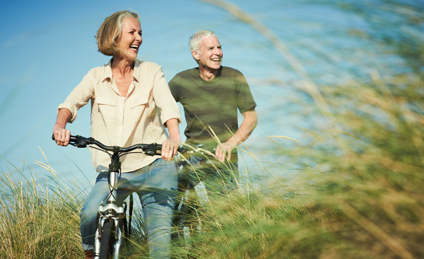 Stay tuned for updates on our progress and how we're rolling out community wellbeing initiatives that support our residents in finding purpose. Whether that's more time in nature, helping residents get more involved in the wider community or creating the right care packages, if and when they are needed.
Back to top