Residents build woodland walk on the village grounds
The residents are Charters have been able to take advantage of the woodland trail they built in lockdown now the summer weather is improving.
During lockdown, the residents at Charters, with support from the village team, built a woodland walking route around the edge of the communities grounds. This project was a big undertaking for the team. It involved clearing undergrowth from some woody areas, laying bark under foot, and rolling logs into place to line the edges of the path.
Now we're in the summer months the trail has become a popular spot for those looking for some shade and coolness within the grounds. The trail has a number of benches dotted along it so is a great place to sit and read a book too. The trail is about half a mile long and ends near the village's pond area.
Nigel Walters, Village Manager, commented, "The project was a great way to help us combat any loneliness in the village during the lockdown. Everyone worked in a socially distanced way so we were safe during the project. It's great to see trail getting used and has given a sense of ownership and pride to those involved in building the route."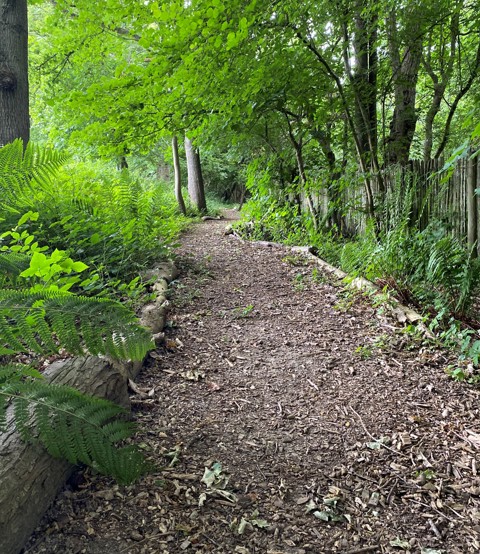 Back to top