Residents at Thamesfield enjoy a cruise on the Liberty Belle
Liberty Belle, a beautiful wooden sailing boat, is currently moored at Thamesfield and several residents have been enjoying cruises down the River Thames.
Our Thamesfield community enjoys a peaceful and picturesque retirement community setting on the banks of the River Thames, an idyllic location at the best of times. With the addition of Liberty Belle on the mooring this month the team has been able to take residents out on the water.
The cruises have been taking residents down to Temple Island, an eyot in the middle of the River Thames. Temple Island is a significant point on the river as it's the start point for boat races during the Henley Regatta, which takes place in July and is the focal point of the summer social calendar in the town. The island itself features an ornamental folly built in the 18th century, which holds much history. Designed by English architect, James Wyatt, the interiors of the folly are thought to house some of the earliest surviving examples of Etruscan style art.  
Will Bax, CEO at Retirement Villages, joined the resident's cruise today. Will regularly visits the communities to hear directly from residents about their experiences.
Ann, Thamesfield resident, comments, "Getting out on the water is such a fun and relaxing experience. We love having Liberty Belle with us."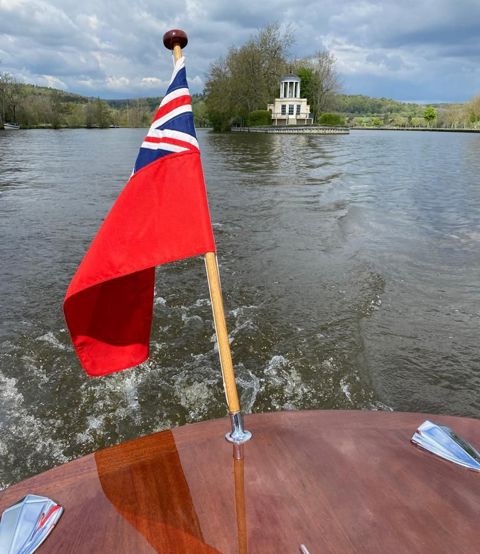 Back to top