Mr Gammie talks about moving to Thamesfield
Mr Gammie talks about why he chose to move into Thamesfield, and why he knows he made the right decision.
"I was in my mid 80's, reasonable health, my wife had died 6 or 7 years ago, and I lived on my own in a large house in Sussex.
My family then said to me, "we need to sort out your future", so what to do?
After much research etc, we came to the conclusion that Henley was the place that I had come to know when visiting relatives in the area. It was a good area to live if I could find the right place.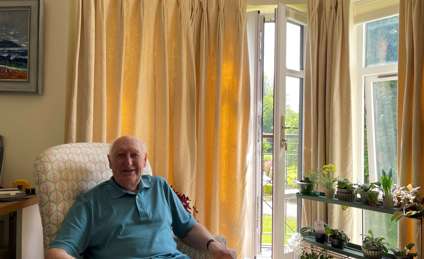 Thamesfield seemed to be the obvious choice, great location by the river, lovely gardens and the probability of an apartment with a view of the river. Also due to my age, 'in-house' cover should I need it day or night.
I have now been here over three years and have a new life, new friends, new interests and the feeling that I did the right thing for everyone".
Ronald Gammie, Chairman of the Residents Association Committee
Back to top