20th December marked a milestone Birthday for our Residents' Association Chairman, Mr Ronald Gammie, his 90th Birthday!
The team and residents at Thamesfield helped Ronald to mark the occasion with a birthday party, complete with champagne, balloons and homemade cake made specially by the Head Chef Adrian.
Ronald said, "Thank you for making all the arrangements, I was not expecting the birthday cake, and really you have all spoilt me. And many thanks goes to Lorence and his team, he has done a marvellous job since joining, and we look forward better things in 2022"
Ronald has lived at Thamesfield for nearly 4 years and made many friends here, as Residents' Association Chairman he plays a key role within the village as the main go-to person for residents.
Our Village Manager said to Ronald, " It's been a pleasure hosting your birthday, and we wish you many more happy birthdays for the many years to come, remember you are as young as you feel Mr Gammie – and thank you for all your encouraging feedback and support"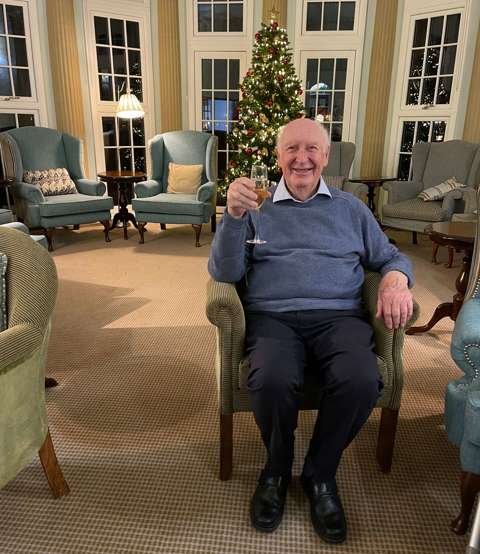 Back to top