Elmbridge's Newest Resident – The Pot Man
The Elmbridge community welcomed a very unique and special new resident this week, who will be joining the gentleman's gardening club. The Pot Man was built by the club over a lovely sunny morning.
Led by Mr. Myers, one of Elmbridge's residents and a long-term gardening enthusiast, the pot man, complete with gloves, hat and a watering can, is situated near the communities pond and can be enjoyed by all. The gardening club was started by the gentleman in the village to enhance the communities outside space and continue their love of gardening. The team at Elmbridge is keen for the residents to get involved with the grounds around the village and enjoy them to their fullest extent.
Elmbridge village is set in 22 acres of mature grounds. Residents in the community have access to walking meadows, lush greenery, a pond and various pagodas to sit and relax in. The grounds help residents to maintain an active lifestyle and encourage them to get out in the fresh air. Many residents have dogs and there is excellent space for walking.
Kelvin Glen, Village Manager, commented, "I'm proud of the residents for taking the initiative to improve the village and build the pot man."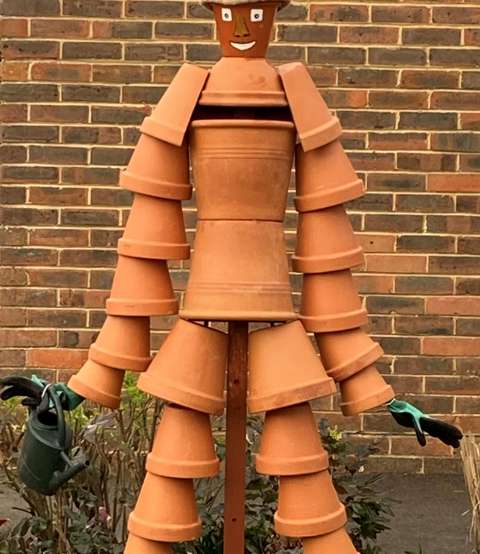 Back to top