Partnership agreed with Amber Energy to power portfolio with green energy
Retirement Villages Group ("RVG") today sets out its new sustainability strategy, which represents an ambitious plan to drive environmental, social and economic sustainability in the retirement living sector. This includes the setting of new targets, aligned with the sustainability priorities of AXA IM Alts Real Assets and the UN's Sustainable Development Goals.
RVG has also partnered with Amber Energy and, from January, will use green energy within the common areas of the sites across its whole portfolio of villages. This adds to its ambitions to build net-zero carbon retirement villages at all new developments; the first two of which will be commencing on site this summer at Boughton Heath, Chester, and at West Byfleet. Both schemes are expected to be completed in 2023.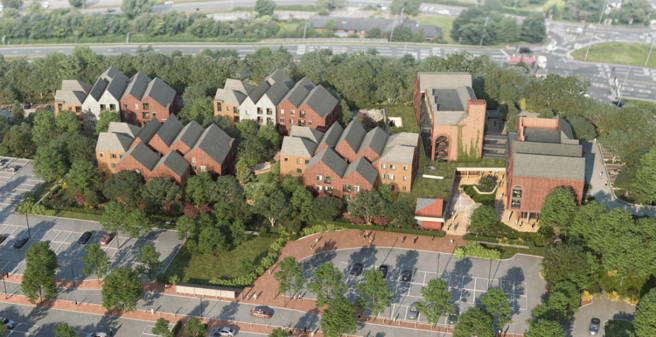 Planned Chester retirement village with adjacent park & ride to City Centre


Commenting, Will Bax, Chief Executive, said:
"The housing with care sector will be one of the fastest growing areas of real estate over the next decade, with projections to house another 180,000 people by 2030*. Yet we are behind the rest of the real estate industry when it comes to sustainability ambition.
That's why I'm excited to announce today a new sustainability strategy that places us at the forefront of our sector's efforts to make an impact on a national level. But to achieve success, we must drive collaboration and shared commitments in a coalition of our supply chain and customers, so we're calling upon these groups to work alongside us to help drive significant and positive change."
RVG operates 16 retirement communities around the UK which house around 2000 residents. The Company has ambitious plans to build a further 30 developments across England over the next decade. The sustainability strategy is based on three pillars, each of which has a headline target:
Be a more regenerative business – achieve net zero carbon on our operations by 2030
Design out waste – achieve zero waste to landfill from our operations by 2025
Support local communities – we will champion local employment, procurement, education and training among many other initiatives that will yield social and economic benefits to the communities in which our schemes are located.
RVG's existing policies to date have been focused on a) environmentally sensitive construction and landscape design b) sustainable urban drainage designs and c) green transport strategies.
The holistic sustainability strategy we are announcing today is a major elevation of our ambition and we believe the targets we are setting are sector leading. Further updates on the delivery of the strategy will be shared.

*ARCO's Vision 2030 sets out its ambition to increase the number of people living in retirement villages from 70,000 to 250,000 by 2030.

For further information, please contact:
Mary Ellis at Lansons
RVG@lansons.com
Back to top