Here at Retirement Villages Group, our sights are set firmly on creating a positive and lasting impact on the lives of our residents and our planet. As the global climate and biodiversity crises accelerate, becoming a sustainable, regenerative business has never been more critical.
Our mission to create positive, flexible and community-driven life choices for older people goes hand in hand with our commitment to ensuring the planet continues to offer the same life-enriching opportunities for future generations. That's why we're laying out our core sustainability goals and the actions we're taking to achieve them – it's all part of holding ourselves accountable, demonstrating our commitment and leading proactive change for our sector and beyond.
Right now, our 16 UK retirement communities house around 5,000 residents, and we're planning to deliver another 5,000 homes across 40 sites in the next ten years. But to do that successfully and sustainably, we must put environmental, circular, social and economic commitments at the heart of our operations.
Recently our CEO, Will Bax commented on the government's #springstatement and highlighted its shortcomings in relation to the climate emergency and reaffirmed our priorities "Helping our communities cut energy waste and switch to clean energy can never have been a more obvious priority than it is today."
We're already creating the UK's first whole life net zero retirement community (Botanical Place) in West Byfleet, where we plan to reuse 95 percent of materials onsite, and have donated landscape structures to improve the setting of the local rail station. We've also saved 700 tonnes of carbon by using alternative construction materials.
Our Sustainability Strategy lays out how we'll avoid contributing to climate change across the operation of all our existing villages and new developments. Its three key pillars will keep us on track towards decarbonisation and biodiversity amplification.
Planet | We will become a regenerative business
Our first pillar begins with our overall target of reaching net zero carbon in our operations by 2030. To get there, we'll use greener design methods, energy sources and strategies, as well as offsetting all carbon emissions from our developments. Right now, 100% of the energy procured for our assets under management is done so on a green tariff.
This vision extends to our supply chain, which will be carbon net zero by 2030, and our residents who we will support to reach the same target by 2035. We'll encourage our partners and residents to make the sustainable transition with us, and create a fund for procuring offsets and paying for further decarbonisation.
The final part of this pillar will see us regenerate biodiversity by up to 20 percent across all our villages by 2025 – going beyond the government's 10 percent target to leave the natural world in a better state than we found it. We're currently on track to create 110 percent biodiversity net gain at West Byfleet, and 21 percent at our project in Boughton Heath.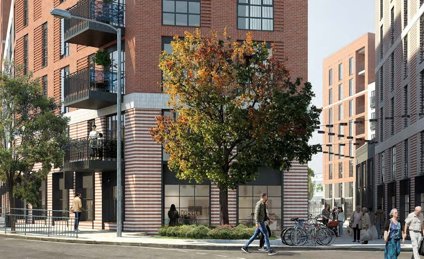 Circularity | We will design out waste from our communities
We will overcome the negative impacts associated with waste and begin operating within a circular economy by 2025. This will see us establish clear recycling processes across our villages, eliminating single use plastics and creating opportunities to reuse products wherever we can. At West Byfleet, we will reuse 95 percent of materials onsite.
By 2030, Retirement Villages Group will also be constructing and deconstructing within a circular economy, proactively engaging with our partners to increase the lifespan of products and materials, as well as using technology such as building information modelling (BIM) to drive efficiencies.
We will also help our residents to embrace circular economy principles by 2030, collaborating with our residents to implement sustainable village designs and recycling systems. In time, we will introduce waste-free villages and green leases, which will act as mutual agreements to drive environmentally friendly practices across our communities and locations.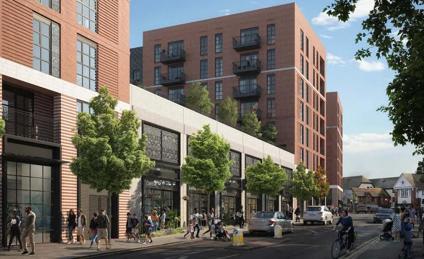 Social | We will support the social and economic viability of our local communities
Our approach to sustainability goes beyond the environment. We believe we have an important role to play in creating vibrant communities and helping economies to grow. To do that, we're taking a local approach, championing quality employment, opportunities and partnerships. All our employees are paid a Real Living Wage, and we aim for five percent of our workforce to be apprentices, trainees or graduates. We're also committed to closing our gender pay gap by placing more women in senior roles.
By 2025, we will partner with local businesses and put them at the heart of our procurement strategy. This is about having as positive an impact as possible on local communities and economies, as well as indirectly lowering emissions by reducing the distance food is transported.
Finally, we are committed to creating cohesive communities and integrating with existing ones by harnessing the potential of our employees and customers. To get there, we will establish community engagement plans for all villages, encourage staff to volunteer for one percent of their contracted hours, and increase our visitor numbers year on year.
So far, our social and economic sustainability endeavours have seen us invite art students to create a botanical mural at West Byfleet; have residents and staff volunteer to knit blankets for the Pilgrim Hospital Neonatal Unity; and rehouse the local post office to Debden Grange to make sure the town didn't lose a vital community feature and benefit.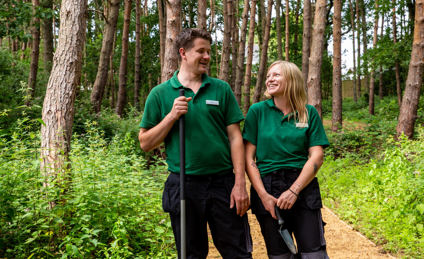 Onwards and accountability

We might be at the start of the journey, but that doesn't mean we're moving slowly. The future will see us continually reviewing and updating our Sustainability Strategy to ensure maximum relevance and response to the rapidly changing world around us. We'll be open and honest about our performance, sharing reports regularly to keep us on track and accountable for our progress.
As we embed our Sustainability Strategy into our ways of working, we'll keep working closely with our people, residents and supply chain to build the way forward and instil confidence in our vision. The change we're aiming for is ambitious, but right now, that's exactly what the world is calling for. We have embarked upon a journey towards a more sustainable future – a place capable of providing free, fulfilled lives for many generations to come. It starts at home, it starts with us.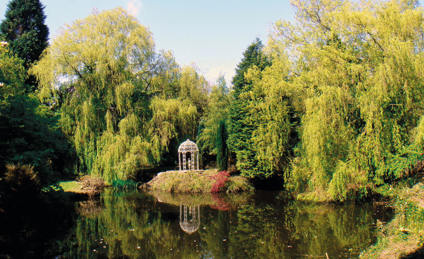 Back to top