Residents at Mayford Grange were treated to a Wild West-themed dinner in the restaurant last night, as part of their Dine Around the World series of dinners put on by our chefs in the community. Residents enjoy coming together for the themed evenings, which usually take place once a month, and they have become a highlight of the social calendar for many.
The restaurant was transformed into a salon for the evening with themed decorations and residents attending the event were encouraged to dress up and get into the spirit of the evening.
The chefs provided a choice of main courses to suit the theme including Sweet Caroline Chicken Breast coated in a honey and mustard glaze with bacon, served with crispy onion rings, grilled pineapple, and salad or Kansas Cajan Salmon, chargrilled and marinated in Cajan spices served on a bed of cowboy rice with vegetables and sour cream.
If that was enough to fill up, the guest were treated to a sumptuous dessert of, Mississippi Mud Pie, with layers of biscuit, brownie, chocolate custard, and whipped cream, no one went home hungry!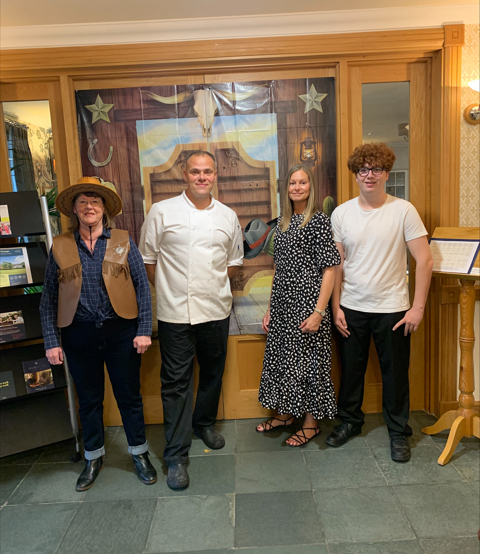 Back to top