Why Jeanne moved homes within Avonpark
Jeanne Davis, 92, has been a resident of Avonpark for 16 years. She loves the community and the security it provides her. Originally living in Kingfisher Court, in a three-bedroom flat with her husband, she recently moved to a one-bedroom apartment in the main clubhouse.
Jeanne and her husband enjoyed some happy and active years in Kingfisher Court. As keen gardeners, they enjoyed the gardens directly outside their flat and the extensive grounds in the wider community for walking and relaxing. They chose a three-bedroom flat as their daughter, Jo, who has a learning disability, could visit and stay with them much more easily. Jeanne was Jo's main career so it made sense to be all on a single level.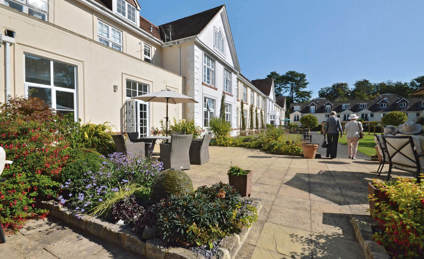 In 2008 Jeanne's husband passed away and she continued to live at Kingfisher Court caring for her daughter. But, as her daughter's condition deteriorated she required extra support and moved to a specialist centre to receive the additional care she needed.
After the long lockdown periods during Covid Jeanne decided she didn't need all the space Kingfisher Court afforded her and got in touch with the sales team at Avonpark to find out about moving. Not wanting to leave the community she had grown so fond of she looked at some of the one-bedroom apartments that were available and settled on something in the main clubhouse. The move has put her much closer to the facilities and given her a beautiful view of the landscaped gardens at the front of the clubhouse.
Jeanne joins coffee morning every day and finds it a great way to make new friends in the community and maintain those established friendships she had developed over the years. The community at Avonpark organise a lot of different events, with supper club, games night, and various weekly shopping trips to partake in there's always something to do. When chatting about the move, Jeanne says, "Avonpark is an easy place to be happy in with friendly faces and companionship to be found around every corner."
Nicky Potter, Assistant Village Manager, comments,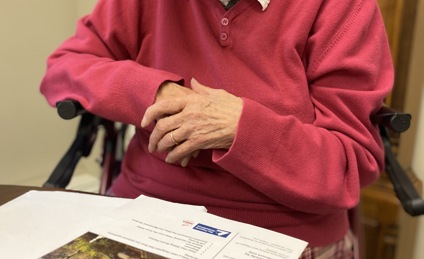 Jeanne is a much-loved member of the Avonpark community. When she first suggested she didn't need all the space she had I thought getting her closer to the hub of the community in the clubhouse building would be a great way for her to continue enjoying everything Avonpark has to offer. I'm delighted the team have been able to find something that she loves and is closer to the centre.
Back to top