Sheila explains why renting is the simplest solution for a move in your retirement years
Renting in retirement is often promoted as a flexible, hassle free, and easy way to make a move. With increasing numbers of older people choosing to rent, we explore some of the advantages it can offer. Sheila, 80, who has recently moved into Elmbridge Village, couldn't agree more and believes renting has given her extra freedoms home ownership couldn't afford.
Sheila enjoyed a long and successful career as a teacher, before retiring, and has lived in Surrey most of her life. Her previous home was part of a shared ownership scheme managed by Surrey County Council. She had lived in Chilworth, a beautiful village on the outskirts of Guildford, for the past 27 years and during this time built up a large amount of equity in her home.
Sheila acknowledged, that deciding to move was a big decision, but wanting friendly companionship, after losing her husband, and security to give her additional peace of mind, were ultimately the key drivers behind the decision.
With the rest of her family living abroad, she started thinking about retirement communities and exploring the benefits they had to offer. She was keen to remain in Surrey and close to the area she already called home, as she had built up a lot of friends locally.
It was at an open day event at Elmbridge Village, where she met Emma, a member of the sales team, and started to form a plan to make Elmbridge Village her next home.
Sheila commented,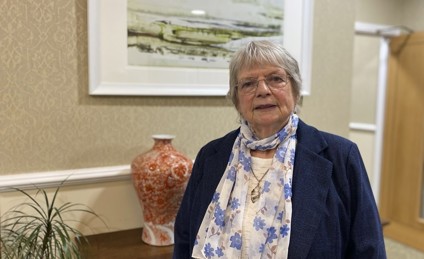 The open day gave me a great opportunity to explore the community and meet residents. Emma was very knowledgeable, talking me through all the options as well as showing me the different homes on offer. I had everything I needed to make my decision.
One of the often overlooked benefits of renting a property in retirement is the simplicity of what happens after you pass away. With all of her relatives living in Australia, Sheila has already planned ahead, granting power of attorney to some of her friends based here in the UK. Recognising this is a huge ask of anyone, she wanted to make things as simple as possible and renting has let her do just that. Without the hassle of home ownership, there is less to worry about when the power of attorney comes into place after Sheila's death. This makes the power of attorney process easier for everyone, something Sheila is extremely grateful to have been able to arrange.
An exciting lifestyle benefit of renting is that she has been able to release some of the equity she had in her property, maxmising her retirement lifestyle to suit her desires. She is planning to use some of the equity that has built up to visit her relatives in Australia next year. It's a trip she's been looking forward to all year.
Planning to spend almost 20 days away from home, she doesn't need to worry about the security of her home as she'll be able to lock up and leave, knowing the community will take care of everything for her.
Sheila comments,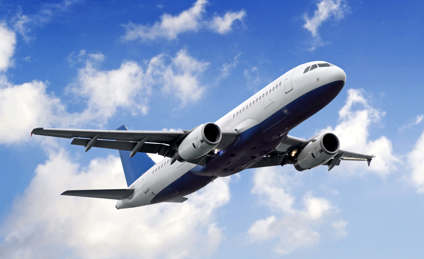 I'll be stopping off in Hong Kong to visit some friends. Then it's on to Australia to see family who all live in Queensland. I'm thrilled to be able to get away on such a long trip and I won't have to worry about anything at home either.
When she returns from her trip Sheila will be able to fit straight back into the community at Elmbridge, where she has been able to make many new friends and pursue lots of her hobbies.
Elmbridge Village has a busy and active social life for residents to take advantage of, as they choose. Shelia has joined the book club and enjoyed lunch in the restaurant.
She has also taken advantage of the guest suites, which you can book if you want visitors to come and stay. Sheila's visitors from France came for her birthday. Everyone enjoyed the extra space, as the guest suite can be booked like a hotel room by residents, and she was able to show them the local area as well as enjoy all the facilities the community has to offer together.
As Sheila settles into her new home, she adds,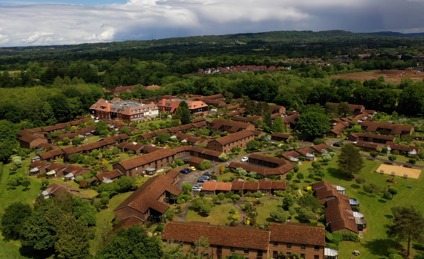 Renting was certainly a good option for me. It took a lot of my stresses away and has enabled me to enjoy the lifestyle I really wanted, with support available when I need it, I can continue to lead a busy and active life to suit me.
Back to top