Shortly after moving from Cornwall to Scotland Sandra Braznell found herself widowed when her husband Derek passed away.
12 years later in October 2014, the former art teacher decided it was time to make the move back to the South West and travelled 580-miles to live in The Priory at Abbotskerswell, Devon.
"I no longer wanted the physical work involved in looking after a 104 year old house, nor the upkeep of a sloping garden," explained Sandra.
"Having no family, my options were not constrained by having to think much beyond my own needs. I knew I still wanted independence as I am a private person but moving to an independent retirement village seemed to tick all the boxes."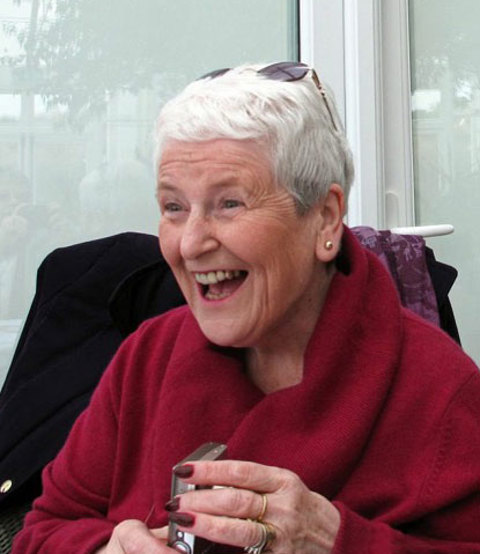 "The Internet was my starting point and after disregarding a number of villages I discovered The Priory. I put my house on the market and made the trip down to Devon, just to be sure I liked what I had seen on my computer screen. In fact the photo's do not do it justice."
Sandra, now owns a two-bedroom apartment in the original Victorian Priory building. She uses one of her rooms as her studio and enjoys painting and photography in her spare time.
"I feel very lucky to live in this part of the country and I know the diversity of the Devon countryside will inspire my art for many years. The village is in a beautiful country setting with the convenience of towns and villages nearby, not to mention the fact that the sea and the moors are practically on my doorstep!" Sandra added.
"Since arriving I have found myself living amongst a number of fascinating people, each with an incredible story to tell. I am also embracing many of the activities organised by the residents. Social links within the community are here in abundance. My only regret is that I didn't make the move sooner!
"This is by far the best way for me to continue leading an active and independent life. For those who've been thinking about making the move I'd say it's never too early!
"I now want retirement to be the best years of my life and I think that is what I have truly found; active independence within a like minded community, in a restful and peaceful setting."
Back to top