Roseland Parc hosts an open garden event in aid of Cornwall Hospice Care
Roseland Parc threw open its doors to the wider community and hosted an open garden event raising money for Cornwall Hospice Care.
It was a beautiful sunny Cornwall day for the open gardens event at Roseland Parc, and with fabulous grounds to tour made for a brilliant day out. The event was attended by over sixty guests as well as residents. They were treated to a selection of homemade treats prepared by the residents and a garden tour.
The tour was led by Head Gardener, Bob Mehen, who won several awards in the RHS Early Spring Flower Show for his  Camellias, earlier in the year. With the gardens in full bloom, it was a great opportunity to take in the colour and displays residents living in the village get to enjoy every day.
Melanie Evans, Village Manager, commented, "As a community, we raised over £1,000 for  Cornwall Hospice Care, a place that is close to the hearts of many residents at Roseland. I'm very proud of the team for pulling together and making this event so special for our wider community in Tregony."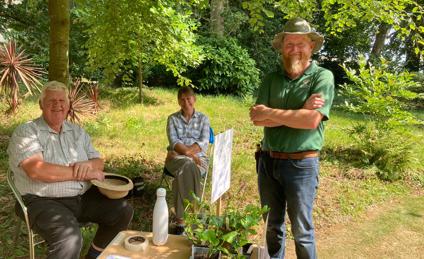 Back to top