Peter Humphrys is Castle Villages' neighbourhood watch, volunteer
In conjunction with the Centre of Economic and Business Research (CEBR), Retirement Villages commissioned a piece of research into the contribution older people make to the economy through volunteer work. The research found the contribution amounted to £48bn annually. This volunteer work included childcare, charity work, schools and activity groups like Guides and Scouts. One such volunteer making a contribution is Peter Humphrys.
Peter, who lives at Castle Village, gives his time to run the neighbourhood watch scheme across the village. Peter understands how hard police officers work, as his father was a police constable. He helped to set the scheme up 20 years ago. He then took over the running of it when he moved into the village. Peter informs new residents about the scheme and gives them police welcome packs. He also organises visits from community police officers to the village.
Peter comments, "The neighbourhood watch is incredibly important and frees up police time for more serious incidents"
You can find out more about the research into volunteering on our blog.
Volunteering by over 65s is valued at £48bn a year. That's 2% of UK GDP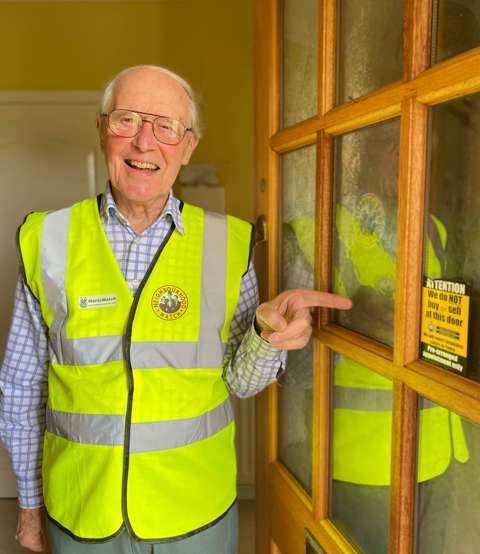 Back to top