No Mow May helps to back wildflowers and insects back at Moat Park
Moat Park has taken part in the No Mow May initiative driven by Plantlife and endorsed by The National Trust. It's an initiative going on all over the UK aimed at increasing the biodiversity of open spaces and nature reserves.
Changing your mowing routine and allowing plants to flower can create enough nectar for ten times more bees and other pollinators. Not cutting areas of lawn or meadow for just a month will have a huge and positive effect on the number of wildflowers that can grow and flower in your lawns or meadows.
On our meadow at Moat Park, we have creeping buttercup, oxeye daisies, red clover, and birdsfoot trefoil to name just a few. To let these wildflowers grow and flower for a month would see the pollen count increase massively. Hence a massive boost for our native pollinating insects such as bees, butterflies, moths, hoverflies, beetles, and even the odd grasshopper.
Stuart and Tony, the gardening team at Moat Park,  will continue to mow a walking path through the meadow to allow residents and visitors to stroll across our beautiful meadows.
Lisa-Marie, Village Manager, comments, "The wildflower meadow at Moat Park is looking stunning. It's been amazing to see the difference just a month can make to this space. Our residents have spotted a number of insects and butterflies on the meadow as well."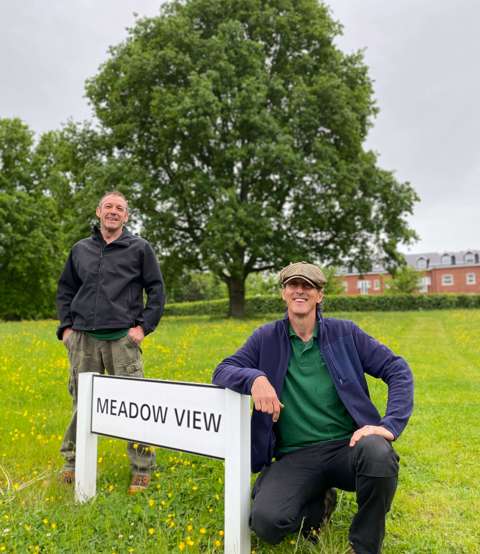 Back to top