The Priory, based in Abbotskerswell, is just a short distance from Mrs Harries' son who lives in Bovey Tracy. But her move from a property in a small Scottish village was about more than just the location. Her new home had to meet her requirements – two bedrooms and two bathrooms – and the lifestyle she had in mind.
Having enjoyed an Open Day at The Priory, Mrs Harries was invited by the Sales Manager to enjoy a complimentary overnight stay on the Try Before You Buy scheme so see if The Priory could the place for her.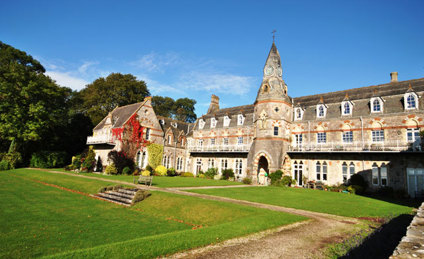 She recalls arriving with her overnight bag and settling into her two bedroom apartment , being taken on a guided tour by the Community Manager and joining some of the residents for lunch in The Forum, which is the Priory's main function room. The afternoon was whiled away exploring followed by an invitation to an evening of music at the village.
"The grounds were lovely, the buildings were full of character and the views across the countryside were beautiful," said Mrs Harries.
Mrs Harries thought it was a two bedroom cottage she wanted, but after staying in the apartment she decided she wanted the apartment was what she wanted. Just a few weeks later, Mrs Harries moved in to her new apartment.
"If I hadn't been able to stay, I'd probably still be umming and ahhing about whether it was the right move to make," said Mrs Harries. "As it happened, I knew before I left that it was ideal for me."
Mrs Harries has thrown herself into village life, popping into coffee mornings, making friends and joining trips out.
"One of the ladies here said the other day that she hadn't realised how boring her life had become before she came here," said Mrs Harries. "I know just what she means, there's so much to, it's wonderful!"
Retirement Villages offers the Try Before You Buy scheme at a number of its villages.
Back to top