Moat Park's got sustainability at its core, keeping the food miles down
The team at Moat Park is passionate about working closely with the local community and sustainability, so much so they source as much food as they can from local suppliers.
In its delightful spot at the top of a hill looking down over the valley, it would be easy for Moat Park to become disconnected from the wider community. But Lisa Marie, Village Manager, has been working hard to build links within Dunmow village, locally. It all started in the restaurant where our head chef, suggested trying some local suppliers for regular deliveries to keep food miles down.
Amongst those the village has been using regularly is Priors Hall Farm. The Menhinick family has been farming at Priors Hall since 1942 and all their cattle are free-range. In fact, the whole product offering is free-range. The meat supplied is of superior quality due to the highly skilled butchery team, who also use traditional methods of curing, cooking, and smoking to prepare their handmade products. The Modern Greengrocer is another key supplier. Also based in Dunmow, they ensure all their produce is sourced locally in Essex. Finally, Marrfish completes the trio of local suppliers. The Marr family were pioneers in the trawler industry, introducing innovative methods to ensure the fish caught was as fresh as possible when it made it to customers' tables. They have been severing the local community and restaurants ever since.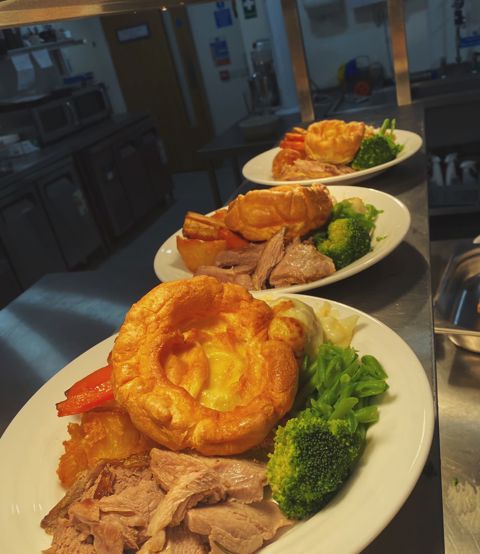 Lisa Marie, comments, "Sustainability is one of the core values here at RV, so to be able to provide the best quality food from local suppliers is incredibly important to us. Residents have commented on how our great-tasting menu is often a highlight in their day."
Richard Menhinick, Director of Priors Hall Farm, comments, "Here at Priors Hall Farm we love supplying and supporting local businesses like the Moat House and it's a credit to them that they take the time and trouble to feed their residents good wholesome locally sourced food thanks."
Back to top