Meet Kath who believes in living for life for every moment.
Kath chose her apartment in Lime Tree Village ten and a half years ago. It was a big decision, but one that she firmly believes has helped her live every moment of her retirement, just how she wanted to. Lime Tree Village has a mixture of apartments and cottages, one, two, and three-bedroomed, so there are a lot of choices allowing each resident to find something just right for their lifestyle.
Kath never thought she'd live in a retirement community or an apartment after she lost her husband, but looking back now agrees it's one of the best decisions she could have made. She comments,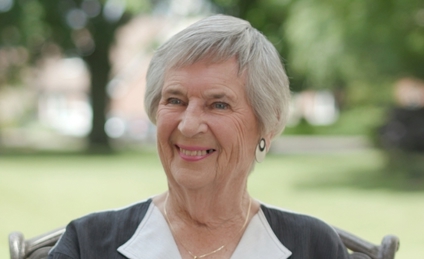 It's perfect here. It suits me just right, plenty to get involved in and lots of new friends to be made if you want to."
The community has a well-established residents association, which organises lots of events for residents to join in with. They host jazz in the park during the summer months and a winter ball in the dining room just before Christmas. This is on top of a wealth of outings to take part in to local attractions like, Farnborough Hall with its fine landscaped gardens or Charlecote Park, set in a beautiful deer park. There are shopping trips to nearby towns and theater trips to Rugby as well, so something for everyone's taste. As Kath explains, you can dip in and out of whatever takes your fancy and it's a great way to meet like-minded people with similar interests.
These outings are on top of everything going on inside the community. Kath enjoys the weekly Tai Chi and keep fit classes. Cawston House, which is the hub of the community and forms the clubhouse plays host to all the classes that you can join. Inside you'll find a snooker room and dining spaces, outside there are two bowling greens and 9 hole putting, all set in the 26 acre mature gardens. Kath enjoys the woodland trail, which is a peaceful walking route through trees on the edge of the community where you can often spot deer and other wildlife. When Kath means new residents she always shares one tip, she comments,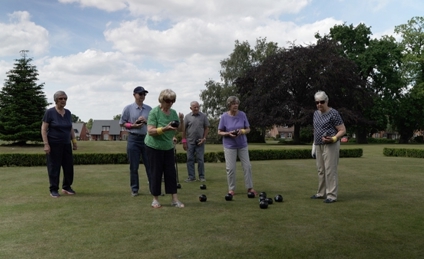 I always tell new residents, don't ask anyone how they are! They might tell you and it might take all day!
Back to top