Meet Bill an avid gardener and resident at Elmbridge Village
Bill moved to Elmbridge Village in 2020. The move was prompted by the passing of his wife and a desire to be closer to his daughter who lives locally in Horsham.
Bill lives in a bungalow in the Court area of Elmbridge Village. His property has views of the manicured grounds, which are carefully maintained by the groundskeeping team.
Having been an avid gardener before moving and having a large garden he was amazed by the allotments at Elmbridge Village and keen to get his fingers in the soil, as well as enjoy the views from his new properties window.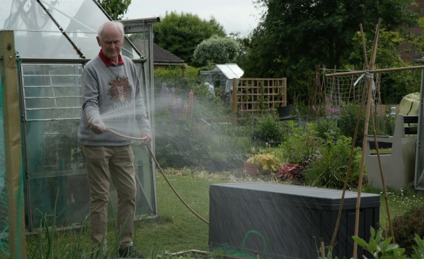 The allotments are located at the heart of the community and are very popular with many of the residents. Bill tends to a patch that he took on as soon as he moved in. Being able to continue his love of gardening in the community was one of the big draws for him. In the mornings he regularly goes down and visits the space, meets other people for a chat or a coffee, and just relaxes in the fresh outdoor air.
As his daughter lives locally in Horsham, it's easy to go out and visit family whenever he chooses, or have family over for a meal in the clubhouse restaurant.
The restaurant serves a fantastic Sunday lunch so sometimes the family agree, it's easy to sit back and let someone else do all the work on a Sunday!
Thinking about his move Bill reflects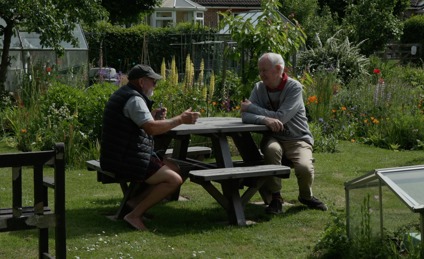 Its been a good one, the space, the friendships, the fun. It would have been easy to feel alone after my wife passed but here I'm busy and happy. It's been a lifesaver for me.
Back to top