Many hands make light work in the allotments at Charters
The allotments at Charters are well used by the community in the village.
The area is complete with a number of raised beds and a glass greenhouse for residents to use and a seating area under a pergola. Residents have put the area to good use and grown a huge variety of vegetables this year. This has included radishes, little gem lettuce, tomatoes, leeks, spinach, rainbow chard, and rocket.
The community operates a circular policy around the produce grown in the allotment. This is where anyone is welcome to help themselves to produce that is ready, in return for s small contribution to the costs of growing it. This means everyone is able to take advantage of the space whether they are interested in getting involved in growing the produce or not. Plus the produce is used in the restaurant kitchen.
Nigel Walters, Village Manager, comments, "The allotment comes alive at this time of year. Everything is starting to be ready and I often see residents down there, harvesting produce and sharing it between themselves."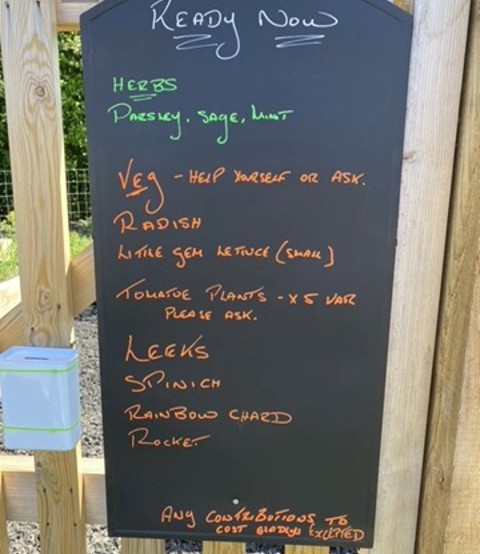 Back to top