Local Scouts group supports the village to collect donations for the Ukraine Appeal
Castle Village has been working hard to support the wider Retirement Villages group appeal for Ukraine.
As part of the appeal, a number of residents across the village have made donations of different equipment. This equipment is to help us with housing displaced Ukraine families. Every village in the group has collected items including; chairs, tables, lamps, and kitchen appliances. The local Scouts group, led by a member of our maintenance team,  helped residents organise the items and carry the larger ones to a storage area within the village.
These items will be collected from the village later in the month and delivered to the homes that will be made available to Ukrainian families.
Karen Rae, Village Manager, commented, "The generosity of our residents has been amazing. We are very grateful to them and to the Scouts for helping to make the organisation of this project possible."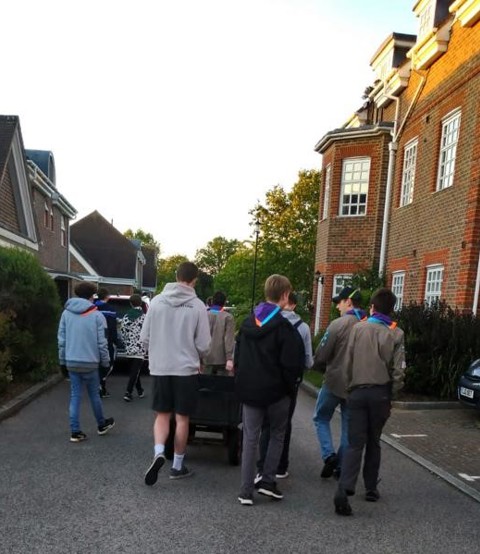 Back to top