James Bond Themed New Year's Eve Party
Castle Village played host to a James Bond Themed party on New Year's evening. This glitz and glamour event was well attended by residents from across the community.
The magnificent mansion house at Castle Village formed a grand backdrop for this themed party, where guests dressed in black-tie and cocktail dresses and posed for photos with life sized James Bond cutouts. Residents enjoyed a welcome reception with a glass of fizz and canapes that was followed by a sumptuous three-course buffet in the foyer and main restaurant.
The ballroom was transformed into a games room, so residents could live out scenes from the films for the evening, with roulette and blackjack tables providing the entertainment. As midnight dawned glasses were charged and residents sang in New Year's in the traditional way. The evening proved that residents at Castle Village really do know how to throw a party.
Karen Rae, Village Manager, commented,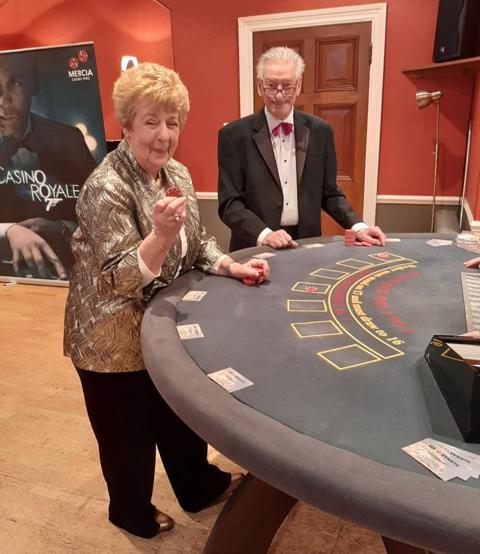 The community really does know how to get together and enjoy a good time. It was great to see so many people turn out for the party and bring in the New Year as a community.
Back to top