It's all go for marquee week at Castle Village
Each year Castle Village hosts marquee week, a fantastic opportunity for the community to come together as one.
The last week of July was selected as this year's marquee week at Castle Village. Many residents organise their summer breaks around the event, so as not to miss out on the fun, and this year was no different.
The week, which plays host to the resident's association AGM, always starts with a welcome party with drinks and canapés, free for everyone to attend and get together. This year some of the events residents could join in with included, an antique roadshow, with a host from the local Tring Auctions centre who valued residents' items, a fish & chip supper, supplied from the local chip shop in Berkhamsted, a jazz concert, call my bluff, a market stall, with a host of local produce suppliers and finishing with the black-tie gala dinner on Saturday evening.
The week is organised directly by the residents association, currently chaired by David Corke.  David and his wife have lived in the community for 20 years now and they both love the busy social life on offer. Having enjoyed travelling in their retirement, they moved up from Ickenham, driven by the knowledge when they travelled their house home would be secure within the village. David comments, "Marquee week should be fun for everyone. We try to put on a host of different things to keep everyone entertained. It's a chance for the whole community to come together."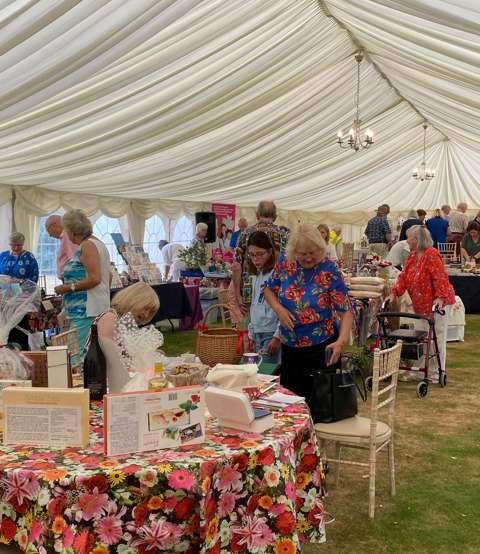 Back to top