Inviting birds back into Debden Grange
The team at Debden has been installing bird boxes across the community to invite wildlife back into the area.
These bird boxes have been installed as part of our sustainability plans in the community. As Debden is a new development it's important to create spaces for wildlife across the site, that might have been lost during the initial building of the community.
Each box has been placed in the sunniest most open areas we could find, giving them the best chance of getting a new family. We are hoping some birds will nest in them and we'll be able to hear beautiful bird song across the village very soon.
Tom Lee, Village Manager, commented, "I'm really pleased with the new boxes that have been installed by the team. Sustainability is one of the core values at RVG and it's important we all play a part to encourage wildlife wherever we can."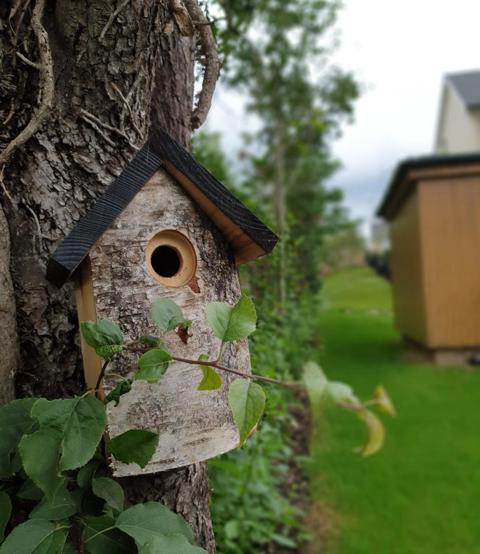 Back to top