It was an exciting Halloween celebration at Moat Park this past weekend as the residents were in full Halloween spirit. Moat Park residents dressed up in their creative Halloween costumes and painted faces to match.
What's Halloween without the agelong pumpkin carving tradition? Our garden grown pumpkins were just perfect for the day. With rolled sleeves, imaginative minds and team spirit, our residents created the most delightful spooky lanterns. Pumpkin carving with loved ones and friends is always a worthwhile activity.
The sumptuous lunch was just a great way to wrap up the celebration.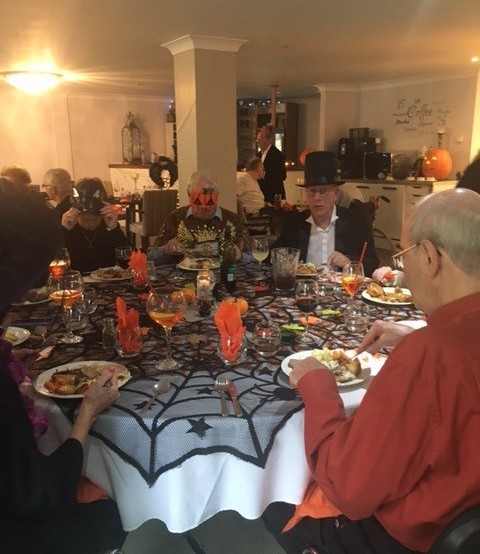 Back to top