Gradwell host a Burns afternoon
The team at Gradwell pulled out all the stops to host a traditional Burns luncheon event for the communities residents and their families.
Guests gathered in the lounge to listen to a piper who played a selection of music before the Haggis arrived and the Selkirk Grace was read. The traditional meal, prepared by the community's dedicated kitchen team included, Scotch Broth to start. Guests could then choose between Haggis, Neeps, and Tatties, Chicken Balmoral with a Whiskey Sauce, or Smoked Salmon Fillet with Rumbledethumps. And for those that still had room, there was a choice of desserts too, these included Cranachan or Clootie Dumpling.
After the meal, everyone joined in a vote of thanks and sang Auld Lang Syne, led by the community's choir and accompanied by the piper. It was an afternoon filled with companionship and laughter that when on into the evening.
Audrey Kelly, Village Manager, commented,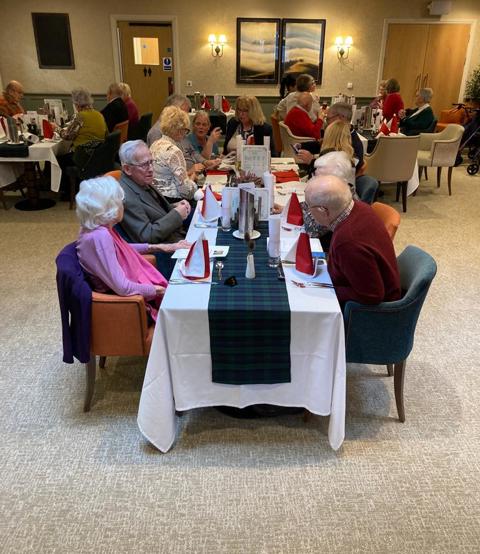 This was the first Burns event held in the community since we opened. As we continue to grow we will embrace traditions and celebrate special events together. Our residents are very much a family and enjoy these special events.
Back to top