Here at Retirement Villages, we'd be nothing without our people. From the residents who make us smile every day to the amazing Village Team members who bring passion, skill and creativity to work all year round, we're proud of the vibrant community that thrives here.
Our staff play a huge role in helping us deliver our mission of providing a positive, proactive environment for residents to live the independent lives they choose. Nicola Potter has been part of the Retirement Villages team at Avonpark for nearly 25 years, and has the amazing achievements and memories to show for it.
After starting her journey with us as a Care Assistant, Nicola became a Service Provider for Independent Living, before taking up the role of Care Coordinator, which is what she was doing when Retirement Villages Group took over the business. Four years ago, Nicola was offered the Assistant Manager role – and safe to say, she's not looked back!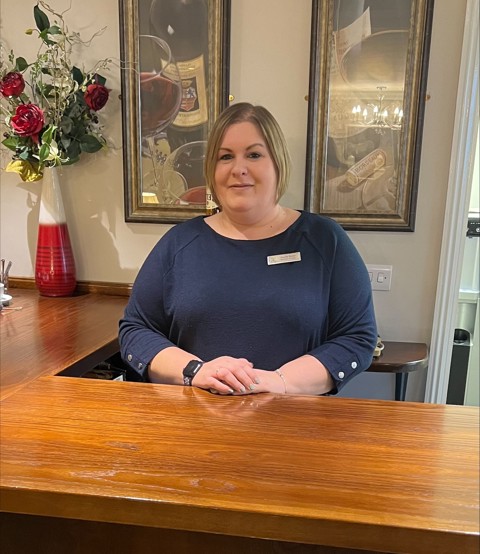 Nicola loves the career and progression opportunities on offer here, but her favourite thing about working at Retirement Villages is the time she spends with the residents – a small group of whom she's known for more than 15 years. The community has become like a family to Nicola, who takes great care to make sure residents never feel lonely. She watches over those who live alone, and always takes time to pop by for a cuppa and a chat when she hasn't seen them in a few days. Thanks to her friendly, caring nature, Nicola makes a huge difference to people's lives here, helping our residents feel looked after – like they have a friend or family member close by whenever they need them.
Nicola has always loved her job and the variety of her role. Day-to-day, you'll find her giving advice to residents on problems big and small, or helping Village Manager, James, organise events from supper clubs to summer fetes. If Avonpark's minibus driver, Michael is away, Nicola sometimes even takes the wheel for the weekly outings to Bath, Bradford-upon-Avon and the farm shop. Is there anything she can't do? Our residents certainly don't think so.
When she's not at work, you'll find Nicola spending time with friends and family, or taking a dip in the local pool – as long as it's not too cold!
Having spent almost a quarter of a century working at Retirement Villages, Nicola really is one of the family here. A huge asset to both our residents and our team, her work is the perfect example of how incredible people make living here a truly unique experience for all.
Back to top