George and Debbie Williams were originally from west Cornwall, it was always their dream to return one day.  They previously lived in Herefordshire, where they had a large house and garden which was becoming increasingly difficult to manage, and with health issues appearing that would likely get worse as we age, they decided it was the time was right to move back.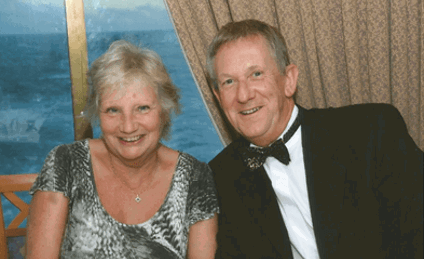 "We felt that Roseland Parc offered everything we wanted in terms of location, facilities and activities, but the clincher for us was the private indoor pool.  We had both been involved with swimming teaching and competitions for many years and wanted to maintain those links.
We bought a two-bedroom apartment that suited our needs, being built on two floors, each with a balcony overlooking farmland, and having a small front patio area where we have space to grow plants. Our home is classed as 'independent living', meaning we have everything we need to take care of ourselves from day to day.
We dip in and out of social things here, being keen on active rather than passive activities.  But we have the peace of mind of knowing that extra help with meals, cleaning and laundry is available should we need it in the future.  And as the maintenance team look after the fabric of the buildings, we no longer have to worry about tiles blowing off the roof!"
Back to top