Gavin & Margaret on making their home in Elmbridge Village
Gavin and Margaret have lived in the Elmbridge Village community for just over six years. They chose an apartment in Elmbridge Manor, which is where the clubhouse and facilities are located, giving them easy and quick access to all the facilities.
Having lived in and around Cranleigh their whole lives they were keen to stay local and build on the network of friends they already had. Elmbridge has provided them with a new and growing set of friends plus an extended social life in their retirement years.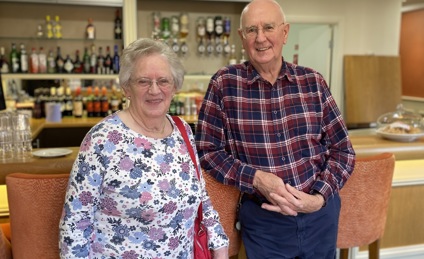 The couple describes the community as having its own spirit, with so many things to join in with, if you choose to. Whilst they now live in an apartment, they agree the community has a rural feel with gardens, a pond, and a walking meadow. The meadow is a great place to stretch your legs and they enjoy meeting other residents on their regular morning walks.
One of the features of Elmbridge is that events are all organised by residents for residents. This adds to the unique spirit as clubs are built out of residents' passions and interests. Gavin, who is currently treasurer of the Residents Association, enjoys getting involved in everything going on. They always join in with fish and chip Friday which takes place every month and there are lots of other themed events to choose from.
One of the couple's top tips for living in a retirement community would be to have a good sense of humour! Gavin comments,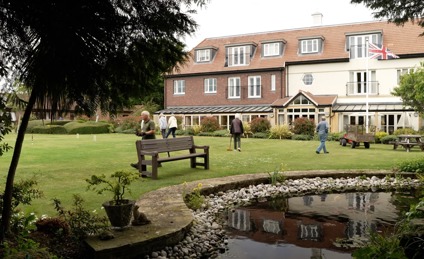 Elmbridge is a place where you can join in as much, or as little as you like, there's always something fun going on and you are bound to meet lots of lovely people if your open to it.
Back to top