From Spain to Avonpark for Tina
Tina Burgess moved into Avonpark in the summer of 2022, having lived in Estepona on the Spanish coast, near Marbella for 29 years. Tina is a trained dance teacher and taught ballet as well as holding various fitness qualifications allowing her to teach step and aerobics classes and provide personal fitness training to people throughout her career.
After moving to Spain she continued to work at a local spa and fitness facility into her seventies, enjoying the active lifestyle it gave her. Her move back to the UK was prompted by a desire to live nearer to her sons and five grandchildren, and some health issues. Her sons were very worried and set about finding her a new home close to Bath and nearer to the family. One of her sons lives about 20 minutes from Avonpark. When he discovered the community he visited on Tina's behalf.
Tina had a beautiful terrace at her home in Spain and two cats whom she wanted to bring back to the UK.  It was important for her new home to have access straight to the gardens, so she chose an apartment with a patio and doors, and a terrace. Before moving in she had her new apartment refurbished and decorated to her tastes. She is in the process of having some raised beds built on her terrace too, so she can continue to enjoy gardening and grow a few vegetables.
Tina comments,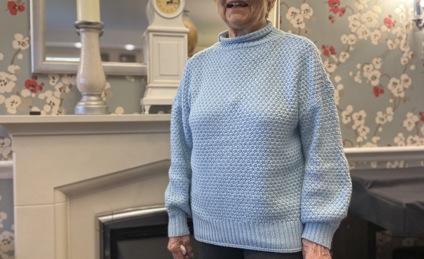 There's plenty to do at Avonpark. I'm happy here and surprised at how quickly I've got settled in and made a lot of new friends.
Tina is a regular at the weekly Tai Chi classes, not a surprise with a background in dance and fitness, as she believes it's important to maintain flexibility and balance. She has got involved with the monthly supper club too and various shopping trips into the town centre of Bath. As well as enjoying old loves like fitness and gardening; Tina joined the art club and has been trying her hand at watercolour painting. She describes it as a laid-back way to spend a couple of hours sociably with friends. The club is a mixture of some tutoring and some self-led activities and each session is based on different themes including nature and gardening.
James Grundy, Village Manager, comments,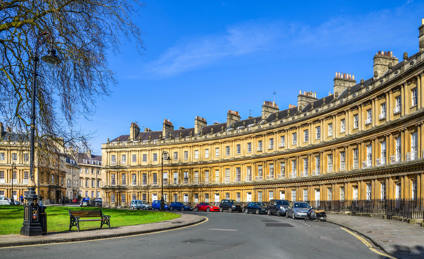 The community at Avonpark continues to grow and it's great to have Tina with us. I'm delighted she is well settled and enjoying the lifestyle and facilities we are able to offer.
Back to top