On offer in the Wellbeing Centre at Gradwell Park is a Podiatrist/Chiropodist service. The service is run by Marta Ciombor, with over 10 years of experience Marta is a valuable member of the Wellbeing team in the community. Here she shares some of her tips for healthy, happy feet:
The scale of foot problems in the population is high and highest in older people. As we age, we naturally develop more problems with our feet due to normal daily wear and tear of joints. In addition, ageing skin starts to become thin, and gradual loss of elasticity is observed, as with skin dryness and reduction of fibro fatty padding at the sole of our feet - all contribute to callus, corns and pressure points development and in the worst-case scenario, ulceration.
Foot pain can be therefore debilitating, it can affect walking and exercising, which are an important part of health and wellbeing as we age. Trouble with mobility and balance can impact on getting out and socialising which becomes ever more important as we get older.  As we only have one pair of feet, it's important to take good care of them. As long as we take routine care of our feet, serious problems can usually be avoided.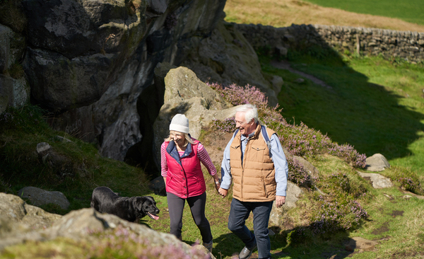 So, What can I do to reduce the effects of ageing. Painful and uncomfortable feet aren't a natural part of growing old or something to put up with.  A lot can be done to improve comfort, relieve pain and maintain mobility:
Exercise 
Keeping active and on the move helps to keep feet healthy. It tones up muscles, helps to strengthen arches and stimulates blood circulation.
Tai Chi, yoga, Pilates, mindful movement, gardening, walking - your feet love it! 
General foot care and protection 
Keeping toenails cut and under control is key as too long/too thick toenails can press against the end of the shoe causing soreness, ingrowing, infection and ulceration. 
Check your feet regularly, daily if necessary, and moisturising them (but not between the toes) will help to keep them supple as feet start to dry out and lose their natural oils as they age. 
Keeping your feet warm is also important, but do not keep them too close to the radiators! Warm woollen/bamboo/cotton rich socks and layering can help. Wearing fleece-lined boots or even an extra pair of socks will also keep you warm but do make sure your shoes aren't tight as a result. Bed socks are also a good idea.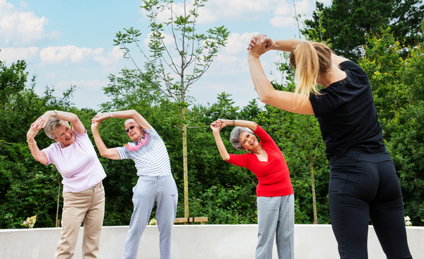 Footwear 
The older you get, the more important it is to wear a shoe that is comfortable, well-fitting and holds your foot firmly in place to give adequate support. Many people wear slippers if their feet are hurting but this can make things worse as slippers encourage you to shuffle rather than letting the joints work as they should. A pair of running/light trekking shoes is the best option as these provide a degree of shock absorption and stability and also support the arch.
When buying shoes, ensure that you can put them on and take them off easily. Check that the heel is held firmly in place: you'll find that a lace, strap, buckle or Velcro-fastening shoe will give more support and comfort than a slip-on.
Your shoes should be roomy enough, particularly if you intend to wear them every day. If you suffer with swollen feet, it's a good idea to explore shoe makers like Cosy feet; Widefitshoes; Birkenstock; Ecco; Keen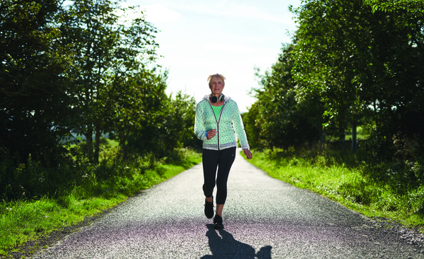 Whilst these tips are designed to keep your feet in tip-top condition, sometimes treatments may be required. Treatments depend on which particular condition you are suffering from, e.g. persistent callus/corns and therefore the best advice is to get an appointment with your local podiatrist. 
As we get older, an annual foot health check is as important as a sight or hearing test. Conditions like diabetes or circulatory problems can all be picked up by looking at the feet, and common problems like corns, cracked skin and ingrown toenails can be successfully treated. Podiatrists/Chiropodists are medically trained healthcare professionals with accredited registration (Health Care Professional Council) and members of a regulatory body (Royal College of Podiatrists).  In order to receive comprehensive, professional treatment please ensure your Podiatrist/Chiropodist is meeting all the above criteria.  
Back to top