Fabulous 60th Wedding Anniversary celebrations in the community
To celebrate their 60th wedding anniversary John and Helen hosted a party for friends and family over the weekend at Thamesfield. John and Helen made Thamesfield their home just over two years ago, having made lots of great friends in the community they wanted to share the occasion with them all.
The team at Thamesfield laid on a series of events to help them celebrate in style. The main event kicked off on Saturday with a bespoke coffee morning including, sweet treats like baked scones with clotted cream, lemon and poppy seed cupcakes, and mini summer fruit tartlets, some of the couple's favourites. They were joined by other residents and friends in the riverside lounge, which enjoys views over the River Thames. The couple then went on to enjoy a private lunch in the restaurant with their family, who had travelled from all corners of the country to be with them on the day.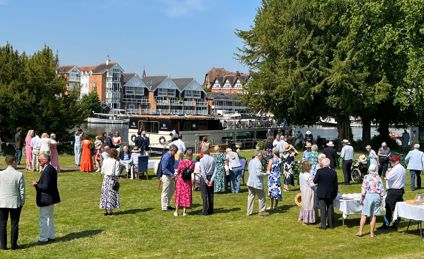 The celebrations continued into Sunday. When the couple hosted friends and family again with tasty, homemade canapes including, smoked salmon blinis, prawn cocktail baby gem boats, and parma ham bites accompanied by bottomless prosecco to be enjoyed by all. Thamesfield and its scenic riverside lounge make a beautiful spot to celebrate a special occasion. Our team loves to share special days with residents and will make them as bespoke and individual as our residents so they become something to remember. Our Village Manager, commented,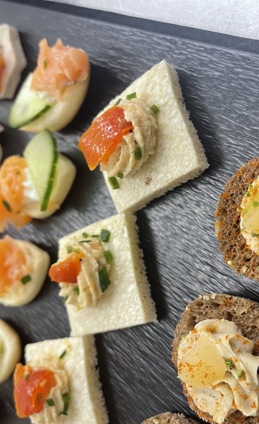 It was a joy to see the community come together for Helen and John. I'm proud of the team and how they made it memorable for John and Helen, celebrating 60 years of marriage is great achievement and something to be shared with the community.
Back to top