Discover why Joan chose Park Place as her home
Joan Harrison moved into Park Place in December 2021 and settled into the relaxed community lifestyle on offer at the village straight away.
Joan's move was prompted after her husband passed away during Covid-19. She decided it was time to move as the bungalow, which was on the other side of Boston to Park Place, just didn't feel the same anymore. The home had a large garden that needed maintenance too. So after discussions with her son and a search on the internet she came across Park Place.
Joan was met by Louise Smith, Village Manager, on the morning of her visit. She spent time with Louise and loved the village from the moment she arrived. The look and feel of the ground were just lovely, with plenty of space and lots of greenery.
Joan moved in with Miles, her dog, and has made so many new friends. To her surprise, there was a card and flowers waiting for her on the morning she arrived in her new apartment. Since moving she got involved in the weekly coffee morning held on the community grounds and in the knit and natter group that was set up within the village for residents. She's even been involved with some trips residents have organised. The community has been very welcoming and she often has chats across the balcony with her neighbour if she doesn't want to go out.
Miles is the first dog to live in the community and is a very popular addition, Joan, commented, "Other residents are always offering to look after him if I need to go out and everyone has been so friendly, he really is a very spoilt dog. I couldn't ask for a friendlier place to live"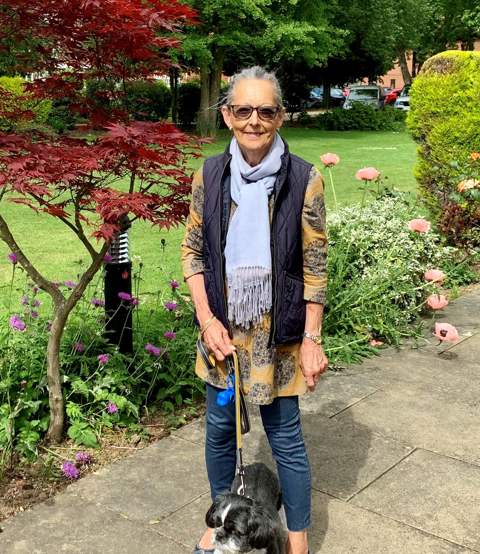 Back to top