Direct from the Kitchen: Vegan Raw Raspberry Cheesecake
Our excellent chef, Roberto Manconi, at Avonpark has been cooking up a storm this Easter with a vegan raw raspberry cheesecake.
This delicious cake was served at a party at Avonpark and went down fabulously with the guests. We're sharing for you now as a taster of the food at Avonpark and in case you have any cooking plans over the Easter break. Enjoy!
Ingredients
Walnut Crust
1cup walnuts
3soft Medjool dates, pitted
½tablespoon coconut oil
heaping¼ teaspoon sea salt
Cheesecake layer: with cashews 
1½cup raw cashews, soak 4 hours, then drain
½cup full fat coconut milk
¼cup + 2 tablespoons maple syrup
¼cup fresh lemon juice plus 1 tablespoon zest
2teaspoons pure vanilla extract
½teaspoon sea salt
Raspberry Layer
1(12-ounce) bag frozen raspberries, mostly thawed
½teaspoon fresh lemon juice
2tablespoons maple syrup
2tablespoons chia seeds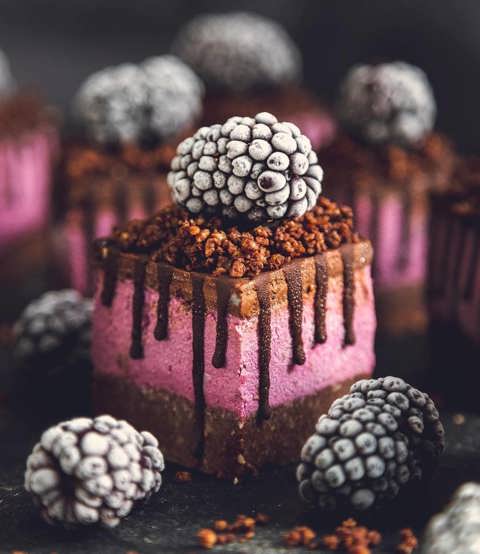 Back to top